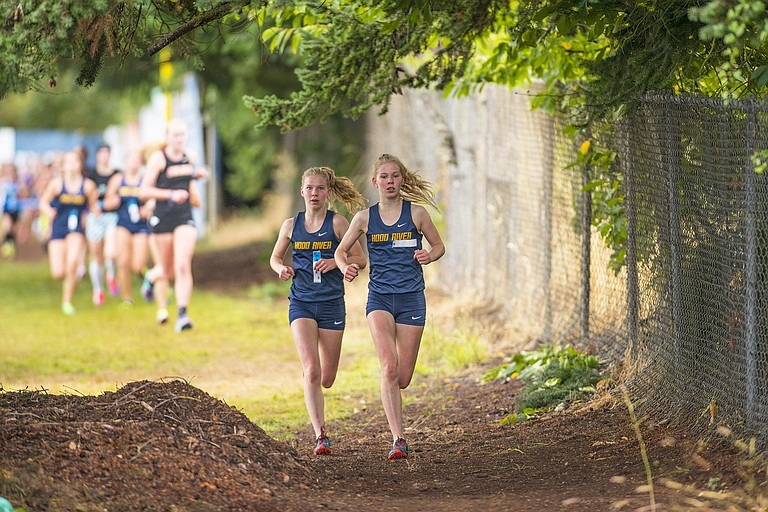 Originally published October 11, 2017 at midnight, updated October 11, 2017 at midnight
The HRV cross country team traveled to Champoeg this past weekend for the Champoeg Invitational and would end up with first and second place finishes.
The girls, with 34 points, earned first place; the boys, with 47 points, finished in second.
"I had said back in August that we will know what kind of teams we have coming October. Turns out we have the makings of a great boys and girls team," said Head Coach Brandon Bertram. "We took a big step forward in our performance Saturday, showing the true colors of HRV XC."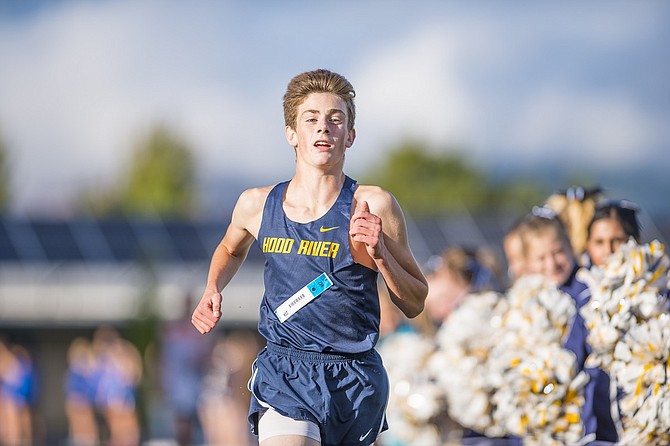 The 34 points by the girls would easily get them past their competition as Newberg (57) and North Salem (58) were the closest challengers for first place. The Dalles (75), Franklin (114) and St Paul (180) made up the other half of the standings.
Four finishes within the top 10 and personal best times for every varsity girl helped propel them to their first-place finish.
Josephine Dickinson continued her stretch of impressive running as she led the way, finishing in first place with a time of 19 minutes and 20.80 seconds, her first XC victory.
Also finishing within the top five was Frances Dickinson (19:29.70). Frances was near a third-place finish, but would fall short by seconds to North Salem's Madison Willhoft (19:26.84).
The Eagles' next two finishers were Evelyn Nunez (19:54.45) and Chloe Bullock (20:10.89), with times that earned the team seventh and ninth place standings.
Runners outside the top 10, but still helpful in the Eagles' overall score, were Vada Joplin Clay (20.53.39) in 13th place, and Teddy Parkinson (21:40.48) in 27th place.
"The varsity girls put together a race that will set the tone for the month remaining in the season," Bertram said.
This is the girls' second first-place finish of the season.
---
The boys also had four finishers within the top 10 and that helped them in their final point total (47), but they would miss first place by quite the margin as Franklin (19) would run away with the boys Champoeg Invitational title.
Once again, Braxton Wilson (16:28.63) and Josh Haynes (16:38.19) were the top performers for the Eagles and "paced off the lead pack the entire race finishing in fourth and fifth place," Bertram said. "Finn Petersen (17:06.12) in eighth place led the second pack with Omar Quintana (17:11.17) behind him in 10th place, both posting big confidence boosting PRs."
Other notable finishes: Oscar Powell (17:38.18) in 21th place, Connor Truax (17:49.58) in 24th place and Travis Running (19:42.94) in 25th.
This would be the boys third finish of the season within the top-three of a meet.
The next meet for cross country is this Saturday, Oct. 14 at the Gorge Fox XC Classic in Gervais, Ore.
"We will look to take the skill set we raced with in a small competition like Champoeg and put it together in a big race this weekend at George Fox. George Fox simulates a state meet-like atmosphere and it'll be a good test for us," Bertram concluded.