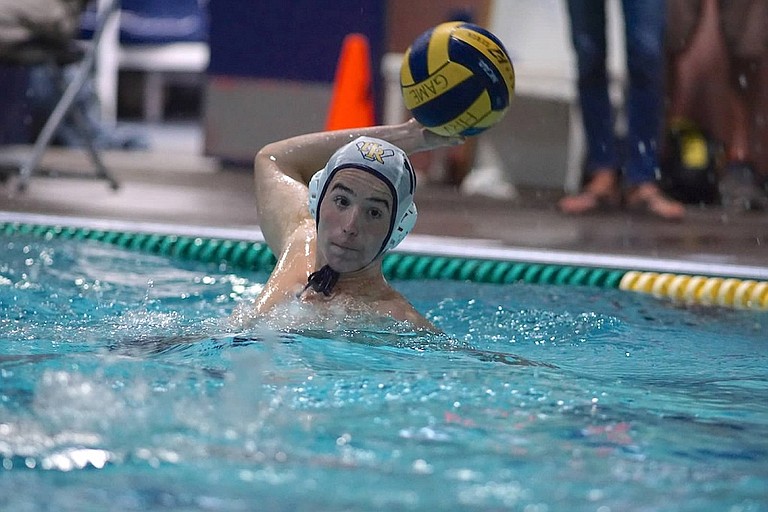 Originally published October 21, 2017 at midnight, updated October 21, 2017 at midnight
The HRV boys water polo team had a tough task on their hands Monday.
The undefeated Reynold Raiders (12-0) and "the toughest team in the league," according to Head Coach David Robinson, would make the trip to Hood River.
"We played extremely well against a better team and gave them a couple scares here and there," said Robinson.
But the Eagles were unable to pull off the upset and dropped their home match 19-11.
"It was a super physical and fast game," said Robinson. "And they just beat us at that game, but I like where this team is at."
JJ Mears led the way for the Eagles with four goals, with Javi Pico, Chad Klaas and Cole Rothman each with two. Connor McElwee also added one to the total.
The Eagles would quickly turn things around as they took down Gresham at home 15-10.
Gresham, a top-three team in the conference, gave the Eagles a battle through the first two quarters, with the score at half 11-8.
"But at halftime I asked the team to win the third quarter to seal this game and they did," said Robinson. "We would then go on in the fourth and win a super competitive game."
Goal leaders against Gresham: McElwee (5), Pico (4), Rothman and Klaas (3).
The boys travel to South Salem this weekend for a tournament before they go on a two-game road trip next week, starting with Hillsboro.
Goal leaders at this point in the season for the Eagles: Pico (46), McElwee (37), Mears (30), Klaas (24) and Rothman (22).