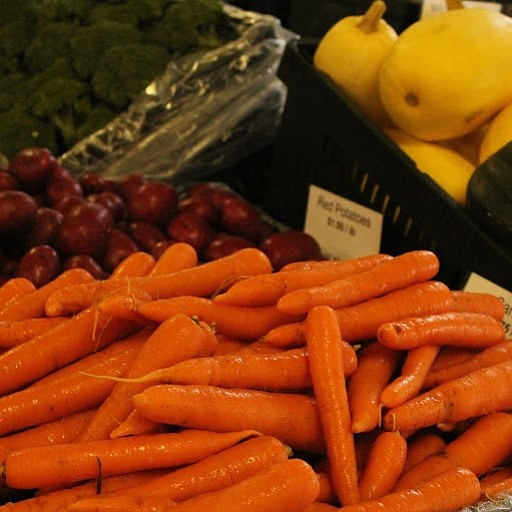 Saturday, October 21, 2017
Residents from around the Gorge can stock up on locally-grown produce and staples at the third annual Fill Your Pantry Market, hosted by the Rockford Grange in Hood River. More than 25 farms and food businesses will be present, offering shoppers a variety of Gorge grown produce, meats, grains, preserves, and more. Most vendors offer discounts for bulk purchases, making the market a great way to stock up on this year's harvest and support local farms.
The market runs from 2-6 p.m. on Saturday, Nov. 4 at the Rockford Grange Hall, 4250 Barrett Drive in Hood River. SNAP, EBT, debit, and credit will be accepted. This free event is co-sponsored by the Gorge Grown Food Network and OSU Extension Service.
For more information, visit www. rockfordgrange.net.
On market day, vendors will set up on both floors of the grange hall and outside. Visitors will also find demonstrations on food storage, food preservation, and grain grinding by OSU Extension staff. Hood River's emergency manager will offer tips on emergency preparedness. Hungry shoppers can enjoy live bluegrass music by The Coffers along with warm soup, bread, and desserts offered by the grange for a donation. Kid's activities will be available.
When farmers sell directly to their customers, the local community benefits. For every $100 spent at farmer's markets, $62 stays in the local economy and farmers earn 72 percent more when selling direct, states a press release. In spite of this area's agricultural abundance, currently 98 percent of food eaten in the Gorge is shipped in from other areas. The Fill Your Pantry Market provides residents with easy access to locally-grown food and a chance to celebrate the local harvest.