Saturday, October 21, 2017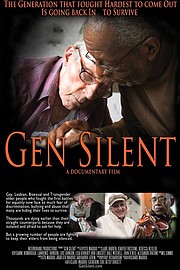 A "Gen Silent" screening and workshop will take place Oct. 25 at Hood River Hotel, 102 S.W. Oak St., from 1:30-3:30 p.m., and is free and open to the public.
"Gen Silent" is an award-winning documentary by director Stu Maddux that explores the unique issues facing lesbian, gay, bisexual and transgender (LGBT) older adults as they age. The film follows six LGBT older adults for a year and chronicles the challenges and triumphs as they struggle to maintain their quality of life. Parking is available at Mt. Hood Rail Road, 110 Railroad Ave.
A panel discussion on "Gender, Dignity and Freedom" will be Oct. 24, from 7-8:30 p.m. at the Columbia Center for the Art (see article below) and is open to both adults and young people .