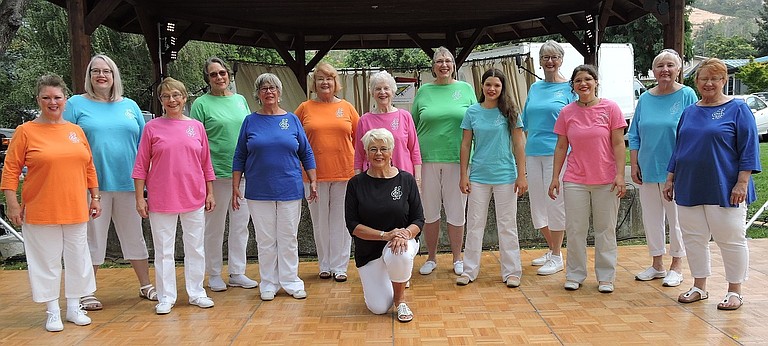 Saturday, October 21, 2017
Harmony of the Gorge (women's chorus) and the new Wind Masters (men's chorus) are hosting their first joint shows on Oct. 21 — a 2 p.m. matinee and a 7 p.m. evening show.
The theme of the evening is "America's Music on Parade" and will be packed with songs you remember, and new ones that you'll love for the first time. More information is available at www.harmonyofthegorge.com.
Both choruses will be singing their hearts out, along with our new men's quartet "The Tune Ups." Guest performances will be by Flipside, District 2016 Champion Quartet, Up To Something, the 2017 women's Audience Choice Quartet, and Northwest Sound, a new mixed chorus with singers from the Portland/Vancouver areas.
Judy Beckman is the director of Harmony of the Gorge, and Harry Buerer directs the Wind Masters and Northwest Sound choruses.
The shows will be held in the Shepherd of the Valley Church (Horizon Christian School) at 1631 Eighth St. in Hood River. Tickets at the door are $15 for adults, $12 for seniors, and $10 for those under 18.