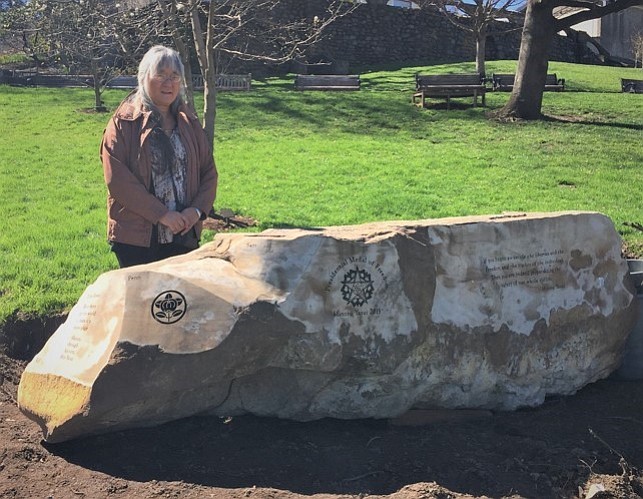 Saturday, October 21, 2017
The Min Yasui Legacy Project and Oregon Nikkei Endowment announced the Minoru Yasui Day Essay Contest on Oct. 19, in honor of Minoru Yasui's 101st birthday. The contest will commence on Nov. 4, with an orientation session entitled, "From Roots to Results Education," to be held at the Sylvania campus of the Portland Community College and also made available via webinar to librarians, teachers and the general public. Essays will be due by March 1, and the winners of the contest will receive cash prizes and read their work at a special awards ceremony in Portland on Minoru Yasui Day, March 28.
On that date in 1942, Min Yasui challenged discriminatory military orders that led to the forced removal of all persons of Japanese ancestry from the West Coast and their imprisonment in War Relocation Authority (WRA) camps inland. He was found guilty at the District Court of Oregon and spent nine months in solitary confinement in the Multnomah County Jail awaiting his appeal to the U.S. Supreme Court which, in 1943, ruled against him. In spite of the great injustices that he, his family and community endured, Minoru Yasui continued for the rest of his life to defend the democratic ideals upon which our country was founded, and the human and civil rights of all people.
All Oregon middle-school and high-school students are eligible to enter the Essay Contest and all Oregon Public Libraries are can receive resource materials — access to the film, "Never Give Up! Minoru Yasui and the Fight for Justice," copies of documents related to Yasui's legal case, unpublished writings by Yasui and others, and a bibliography, filmography and list of internet websites containing extensive information about Min Yasui.
The Minoru Yasui Legacy Project and Oregon Nikkei Endowment encourage public libraries and schools in Oregon to screen the film, and sponsor or participate in teacher workshops and study groups to help students to prepare for the essay contest.