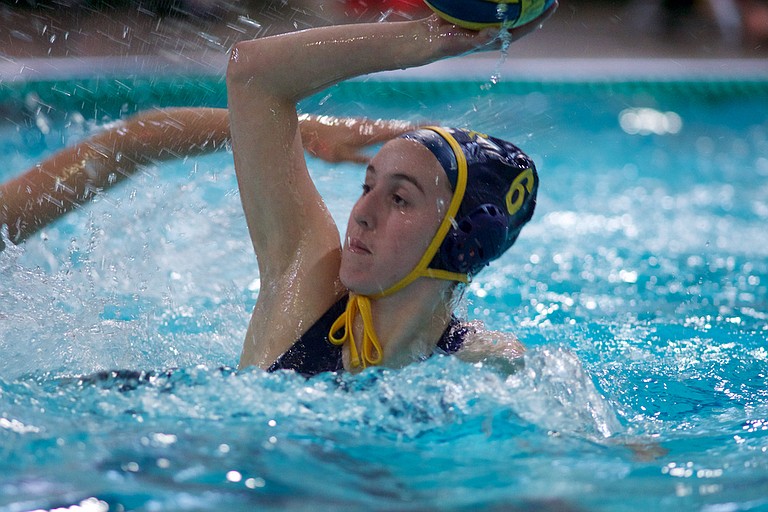 Originally published October 25, 2017 at midnight, updated October 25, 2017 at midnight
A battle between two of the top water polo teams in Oregon took place on Sunday, with Hood River coming out on top for the first time ever in tournament play. Hood River beat Bend in a championship game that would need extra time to decide a winner.
Prior to the penalty shoot-off, the game ended 6-6 in regulation.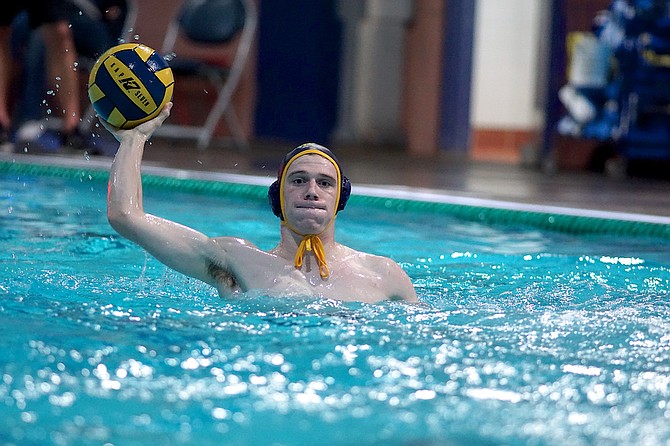 "At the end of regulation this game was crazy," said Head Coach Dave Robinson. "We were up by one goal with six seconds left and Bend had to go the entire pool length against our defense. They made several passes and took a desperation shot, which our goalie Jed Little had lined up until a field player deflected it past his finger tips and into the cage to tie things up."
However, there was some concern that the game tying goal shouldn't have counted, as the play clock started later then it should have been. After several minutes of discussion, the referees concluded that the goal would stand, and the two teams would head into a shoot-off.
Hood River won the shoot-off 3-2 for the win.
The boys' first game of the tournament was against Westview. These two teams started out trading shots with one another, but the Eagles would steadily lose control of this game and Westview pulled away with a 13-8 win.
The second game of the tournament was against Sprague, a team currently rebuilding their program.
HRV, in route to a 16-3 win, played their entire team, giving some athletes valuable time off the bench.
Then came a very physical battle late Saturday night against Summit, a team the Eagles have yet to beat. "They are a perennial powerhouse that plays very physical polo and are not used to losing. I think they expected the boys team from last year and came in pretty confident," said Robinson. "The boys dismantled Summit from the beginning in all phases, surprising them with a dominating 16-8 win; if we gave game balls, this one would go to Jed Little, our sophomore goalie, who racked up an insane 14 saves on some hard, close quarters shots."
While Cole Rothman led the team with 13 goals and Chad Klass led in assists (12) and steals (16), there is one stat that adds goals and assists — points — that shows how balanced a team is. For the tournament, HRV's point totals across the six field starters were Rothman (15), JJ Mears (14), Klaas (14), Connor McElwee (14), Javi Pico (12) and Pelle Bergstrom (11).
"This is an incredibly balanced team, which will be one of our biggest weapons going into state." Little amassed an amazing 30 saves over the weekend easily leading all goalies.
Mears recapped the weekend saying,"We are finally getting it. We showed how impressive you can play as a team"
Girls dominate Westview 10-2
After Hood River had swept the competition in both seeding and bracket play, the girls matched up with Westview for the championship game on Sunday, and like the others, Westview was simply no match for the Eagles as HRV won 10-2.
"This was a matchup that I've been wanting for a long time," said Head Coach Kellie Dunn. "I played for Westview in high school and my coach is still coaching the team. It was fun to coach against the person who taught me so much of what I know about the sport, and it was even better that my team played so well against his players."
Scoring leaders against Westview: Rose Finstad (3), Faith Ocheskey (3), Madaket Greenleaf (2) and Jamie Robinson (2).
The Hood River girls considered the South Salem tournament as a great opportunity to prepare physically and mentally for State.
Senior captain Finstad said, "I thought it was a really great tournament for us to focus on working together in the pool and it was a great opportunity for our younger players to get some experience and refine their skills."
"This tournament was a great pre-state tournament tune up for us and I think playing and winning against different teams has just added some fuel to the fire for us," said Dunn. "Our defense is probably the best in the state — to only have five goals scored on them in the course of an entire tournament is pretty unheard of. We are right where we want to be."
Lauren Orr added, "The tournament was a great opportunity to play teams we have never played before. With both our girls and boys teams coming out first, we proved that we are ready to take on state."