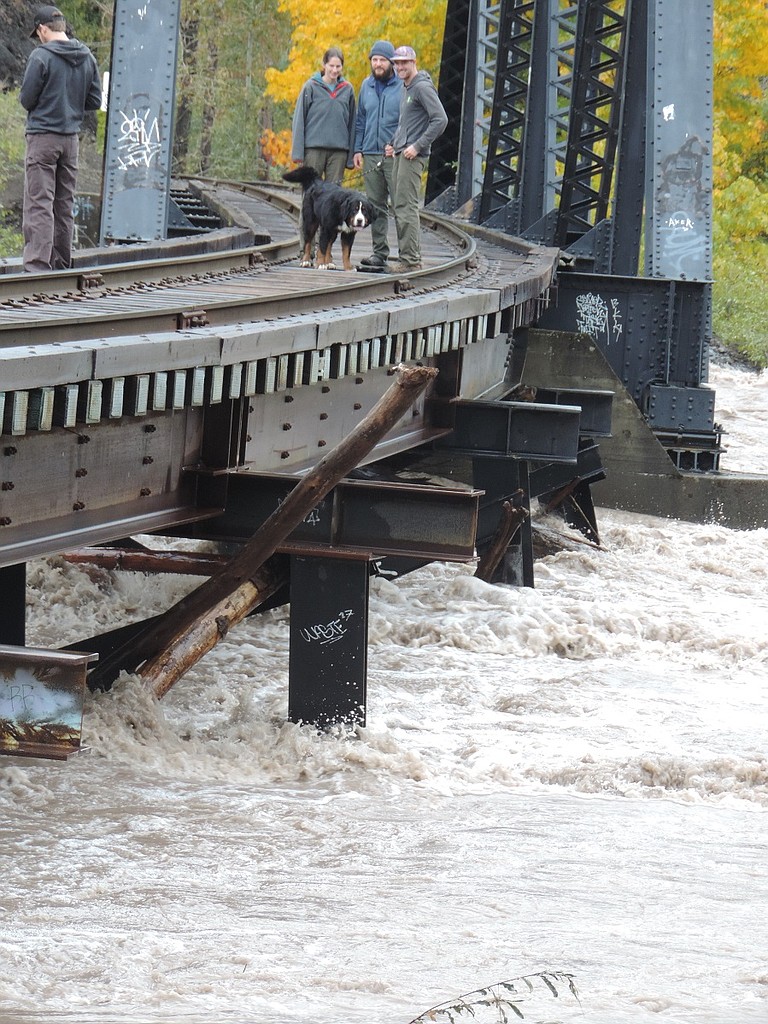 Originally published October 25, 2017 at midnight, updated October 25, 2017 at midnight
A flood warning heightened concerns about landslides in the Columbia Gorge, but the torrent didn't close any major transportation routes over the weekend.
The National Oceanic and Atmospheric Administration issued a flood warning Thursday for all of western Oregon. True to forecasts, rain pelted the Gorge for three days.
Interstate 84 saw no serious damage resulting from the storm; however, a stretch of Highway 30 near Multnomah Falls — which is still closed due to recovery work from the Eagle Creek fire — was hit by four small landslides.
Don Hamilton, Oregon Department of Transportation spokesman, summed up the debris flurries as "nothing major … we had a couple small ones east of Multnomah Falls."
None of the muddy slides took up more than a highway lane, and the 12-mile stretch of road was already closed due to fire damage and fallen trees. Highway 30 will see an extended closure.
"We were actually pleased that nothing larger happened," Hamilton said.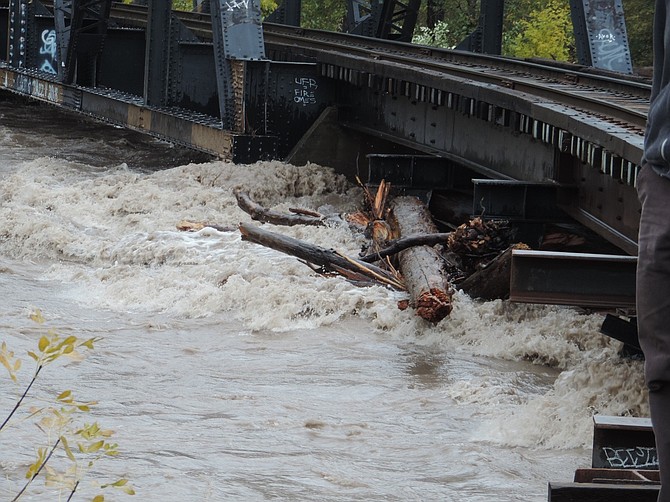 The Eagle Creek fire, which is burning roughly 48,000 acres in steep and remote terrain, has heightened the potential for landslides this winter.
"We're extra concerned this year because of the fire," Hamilton said of the agency's monitoring the burned area for slides along the I-84 corridor.
Loretta Duke, incident commander at the Eagle Creek fire, said in a Tuesday video update that direct firefighting efforts have halted following the prolonged bouts of rain.
"I don't think we're going to take any more suppression action at this point," Duke said. "We have had what can be considered a season ending event, which for a west side forest is a (half-inch) of rain over the course of three days. And duration is much more important than amount of rain."
Crews are preparing infrastructure for the threat of winter ice and snow storms, she said. Steeper trails are inaccessible due to the danger of unstable ground.
Rock blasting delayed
This week's planned blasting along I-84 near milepost 53 has been cancelled. The fourth in an expected series of seven blasts will take place at some date next week, Hamilton said.
The blasting is part of constructing the Historic Columbia River Highway State Trail segment between Wyeth and Lindsey Creek. The blasts have typically been done on Thursdays, but the date of the next one isn't yet confirmed.