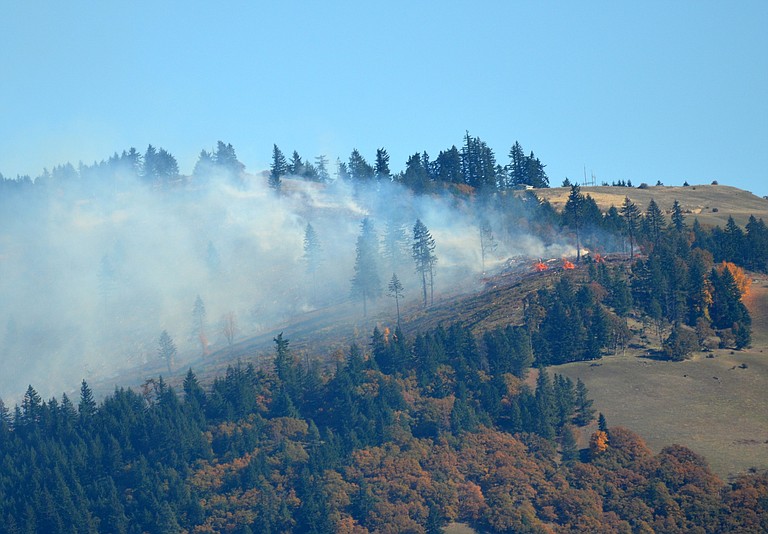 Originally published October 26, 2017 at 12:34 p.m., updated October 26, 2017 at 12:34 p.m.
Smoke rising from near the top of Burdoin Mountain, just east of Bingen, on Thursday is from one of several permitted slash burns carried out by timber companies in the coming weeks, according to a spokeswoman from the Klickitat County Emergency Services office.
SDS Lumber Co., Hancock, Western Pacific as well as Department of Natural Resources, are carrying out a series of controlled burns expected in the next two weeks on Burdoin Mountain as well as in the Glenwood and Trout Lake areas.