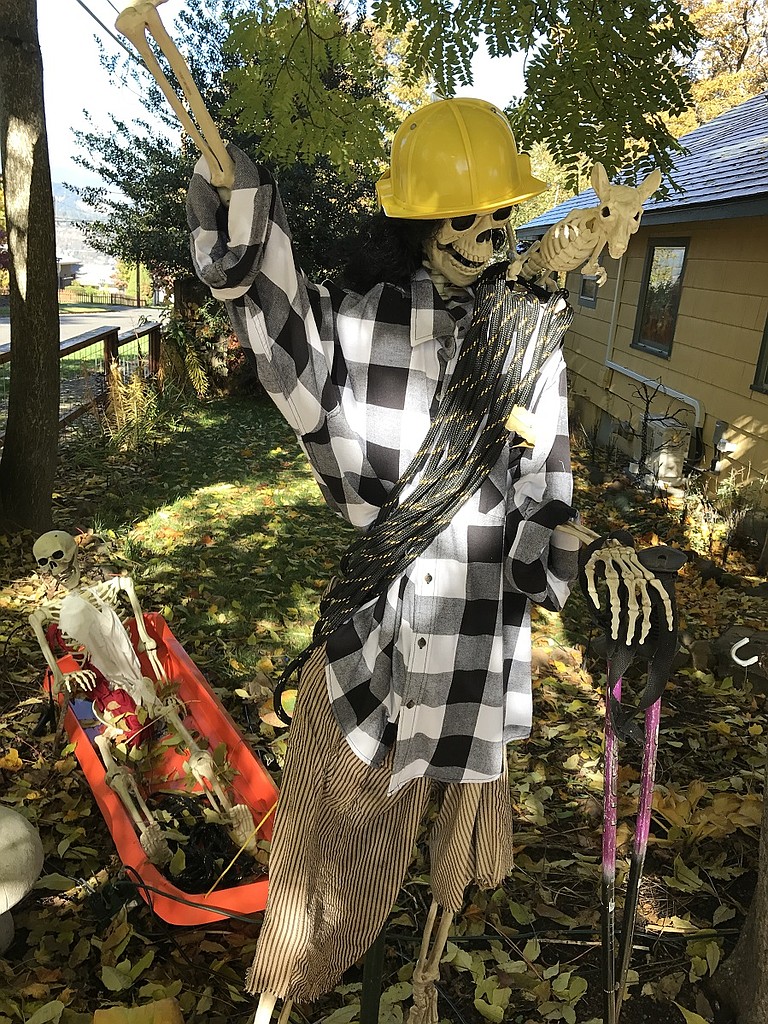 Saturday, October 28, 2017
Oct. 28 — Monster Mash, 5-7:30 p.m. at Henkle Middle School, White Salmon. Includes carnival games, haunted hallway and costume contest, Beneventi's pizza and Halloween treats for purchase. Admission $4/person; includes four carnival tickets. Children ages 5 and under free. Proceeds to White Salmon Valley K-8 PTO for education enrichment. More at whitson.wsvsd.org.
Oct. 29 — Teen Halloween Party, 7-9 p.m. at the Hood River Library. Zombie themed escape room adventure, ghost stories, pizza. Come in costume! Ages 12-18. Free.
Oct. 31 — Oak Street closed to vehicle traffic so kids and families can roam participating downtown businesses offering treats, 5 to 8 p.m.
Oct. 31 — Halloween Carnival & Haunted House, 3-9 p.m. at the Hood River Elks. Sponsored by A Kidz Dental Zone and the Elks.
Oct. 31 — Halloween Party at the Hood River Library, 4-7 p.m. Free books, apple cider and a craft project provided to kids and parents. Free.
More info at 541-386-2535, info@hoodriverlibrary.org, or hoodriverlibrary.org.
Oct. 31 — Trick or Treat at Providence Brookside and Providence Down Manor, 4:30-6 p.m. or until the treats run out. All are welcome.
Oct. 31 — Safe Trick-or-Treat, 5:30-7 p.m. at Parkhurst Place Assisted Living.
Oct. 31 — Trunk-or-Treat, 5:30-7 p.m. at Shepherd of the Valley Church, 1631 Eighth St. Free admission.
Oct. 31 — Halloween Community Carnival, 5:30-8 p.m. at Immanuel Lutheran Church. Come any time. Children's game booths, prizes, candy, refreshments, mini golf and more. Free.