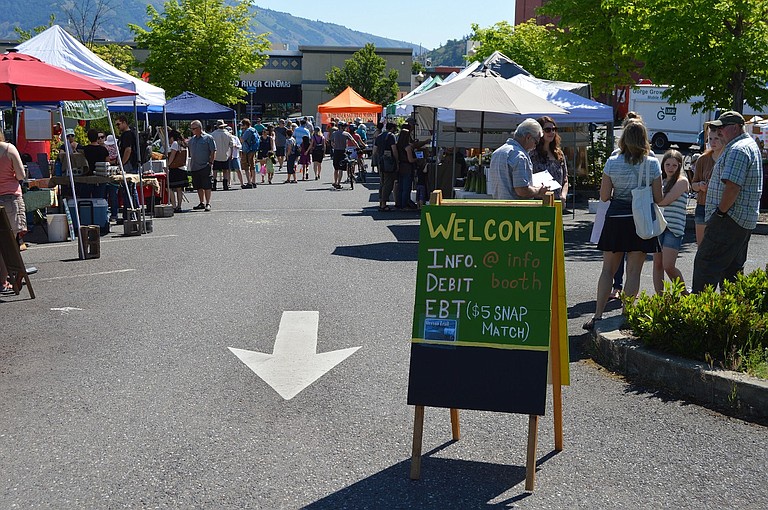 Saturday, October 28, 2017
A new study done this week by Gorge Grown Food Network shows the most popular fall produce is less expensive at farmers' markets than at local grocery stores, states a press release.
Autumn is a great time to shop at local farmers' markets. Leaves are changing colors and temperatures have cooled, but there's still a variety of seasonal produce available at the farmers market. According to Gorge Grown, some of the best farmers market deals include organically grown apples, pears, salad greens, winter squash, carrots, broccoli, potatoes, arugula, beets, kale, bok choy, cabbage, and swiss chard.
The value found at farmers' markets is in more than just price, continued the press release. You won't find better fruits and vegetables than at the local farmers market. Produce at the market is harvested at peak ripeness, often just hours before the market. This means purchases will stay fresher for longer and are sure to be tasty and loaded with healthy nutrients.
A dollar spent on fresh, locally grown food at a farmers' market buys more than just groceries. In addition to more nutritious and flavorful food, that dollar directly benefits family farmers and ranchers, bolsters the local economy, reduces negative environmental impacts and preserves farmland.
Hood River Farmers' Market offers programs to help make fresh, healthy food even more affordable and accessible to low-income residents. SNAP customers who use their benefits will receive an extra $5 to spend at the market. The market accepts Veggie Rx vouchers and gives a free $2 token to the first 20 kids that visit the market to purchase their own fruits or vegetables from a local farmer.
Hood River Farmers' Market is open Saturdays from 9 a.m. to 1 p.m. in the Fifth and Columbia parking lot through Nov. 18.