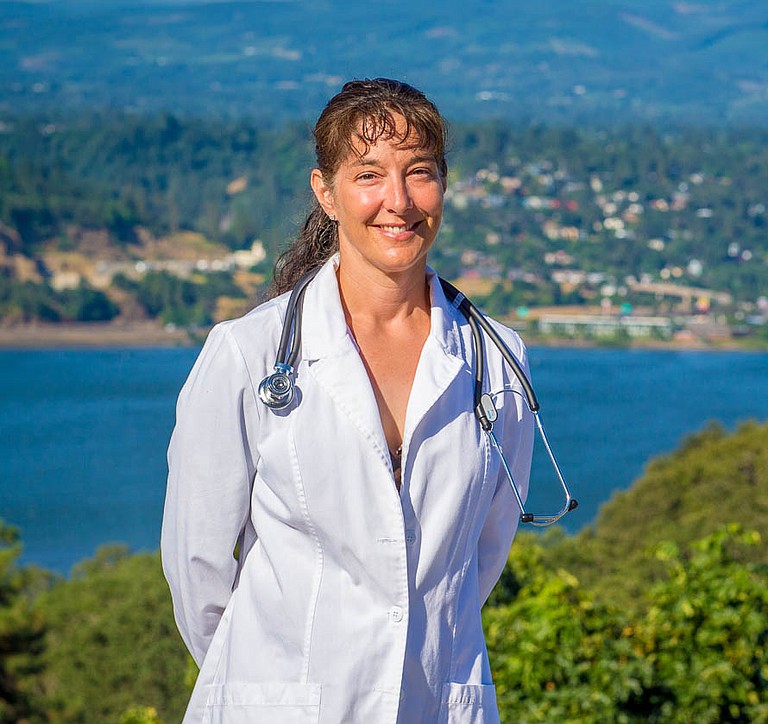 Saturday, September 2, 2017
Mendy Maccabee, M.D., FACS, FAAOA, an ear, nose and throat physician, will join Skyline Hospital's Medical Clinic this September. She and her family recently returned to the Gorge to embrace the healthy outdoor lifestyle and close community available in a small town.
A graduate of the University of Washington School of Medicine, Maccabee completed her residency at Oregon Health and Sciences University. She also completed a fellowship in sinus and allergy management in Dunedin, New Zealand, and is board certified in both ENT and Otolaryngic Allergy.
Maccabee established the ENT clinic at Providence Hood River Memorial Hospital in 2004 and continued her practice there until 2011. After five years with Dignity Health in California, she looks forward to practicing in the Gorge and applying her more than 15 years of experience. She will focus on delivering comprehensive, patient-centered care to Gorge communities.
To schedule a fall appointment with Maccabee, contact Skyline Medical Clinic at 509-637-2810.