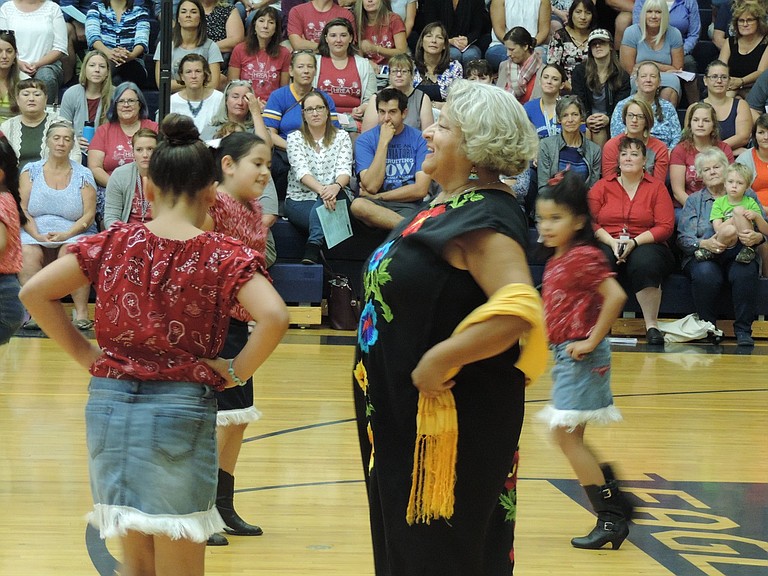 Saturday, September 2, 2017
Sandy Salazar, instructional assistant and Folklorico dance group instructor at Mid Valley Elementary, was honored Aug. 30 during the Hood River County School District's teacher back-to-school assembly.
Salazar began working for the district in 1984, starting at Pine Grove Elementary and eventually moving to Mid Valley, where she's been since February 1993. She's done "a little bit of everything except for computers" over the years, she said, ranging from being an interpreter to helping in classrooms.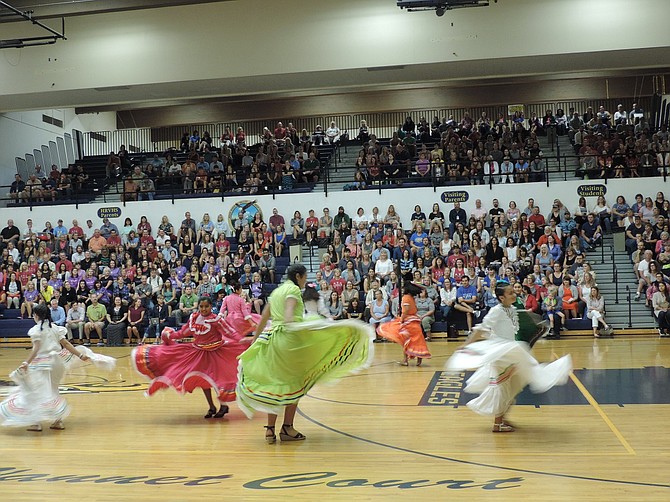 She started the Folklorico dance group 20 years ago because she feels Mexican culture is important.
"I was raised by a father who never thought Spanish language was important — I didn't learn it until I was 15," Salazar said. "I didn't know anything about Mexican culture …"
While at Washington State University in Pullman, she took two classes that had a big impact on her life: Art of Mexican Dance and Mexican Culture.
She took a lot of college classes to learn Spanish and culture — "You really need to know the culture and where they're coming from to help them learn in a kind and respectful way," she said — and was struck by the beauty of Mexican dance in particular.
One day, she prayed she would be able to teach those beautiful dances to others.
"God made my wish come true," she said.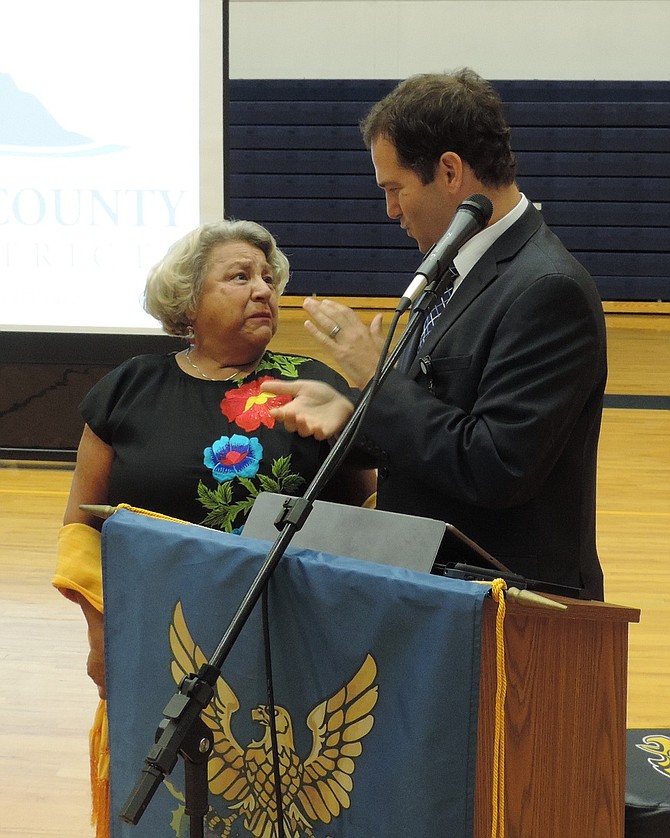 "I really enjoyed, with all my heart, teaching dance for 20 years," she said. "I did it because I really wanted our community, who has a lot of Hispanic people, to be proud of their heritage … I want children to know they should never be embarrassed of where they came from and how they were raised. Their culture is beautiful."
A lot of her dance instruction has been on a volunteer basis. During the school year, she would get paid to teach — if funds were available — during after school programs, for example.
"But if there wasn't extra money, I'd just say, 'That's okay, I'll teach anyway.' I'm not going to say no. That's not important to me. What's important is I feel like I've left a little bit of me with each student.
"I taught them to be proud of their heritage, to never be ashamed of who they are and what they represent. If I taught them that, I feel like I've done everything I can do … What matters is … for them to be proud and happy with what they're doing, showing what they can do, share their beautiful culture and dances."
While she's retired from the school district, she has been approached to teach dance and Mexican culture for the Artist in Residence program.
"I'm seriously considering it," she said.