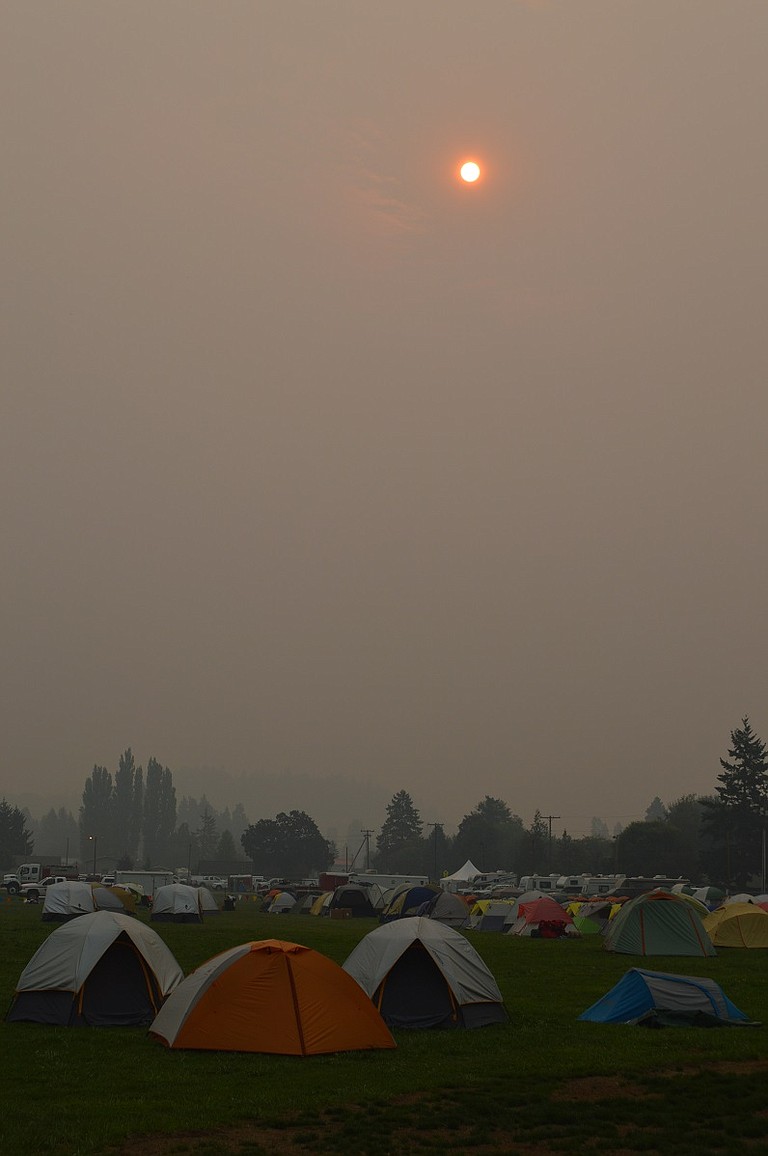 Saturday, September 9, 2017
The largest firefighting department in Oregon is at work in the rugged hills of the Eagle Creek/Indian Creek fire.
Many of the 911 personnel from agencies all over Oregon are camping out and eating meals at Hood River County Fairgrounds, creating a mini-city in the open areas and facilities at the Odell location.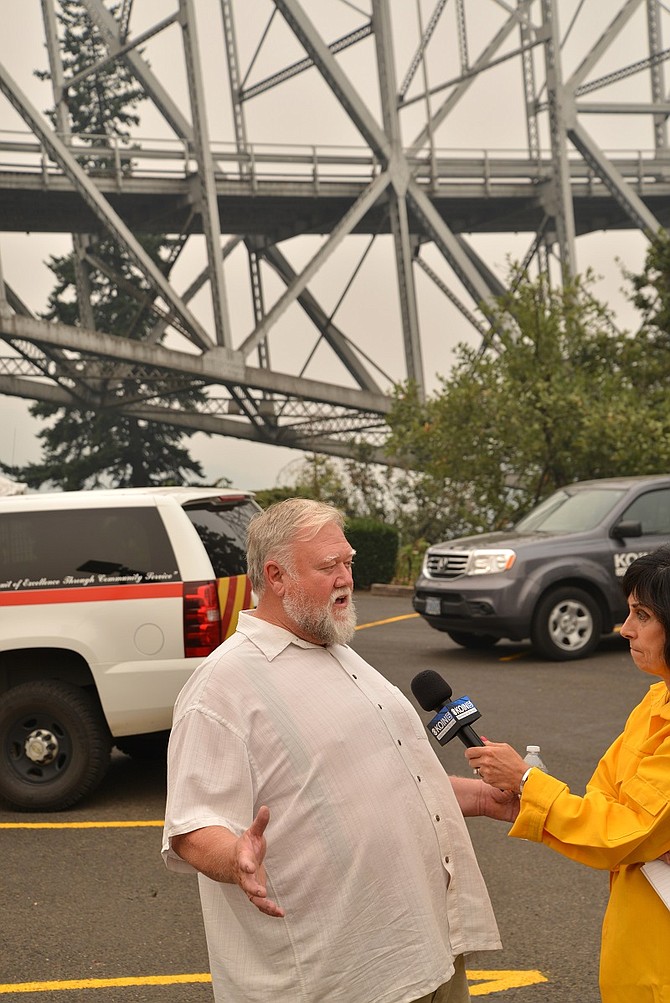 It might not be home away from home, but close to it.
"The community has been tremendously gracious. They are really taking care of us. It's easy for us to keep pushing forward," said Damon Phillips of the Oregon Fire Marshal's office. United States Forest Service, Department of Forestry and the Fire Marshal are the three arms of the Unified Command that is organizing the fire fighting and support for fire crews including the Odell fire camp.
"We hear about all kinds of support from outside the area, too, and are constantly hearing from people thanking us and encouraging us. It gives you extra energy," Phillips said.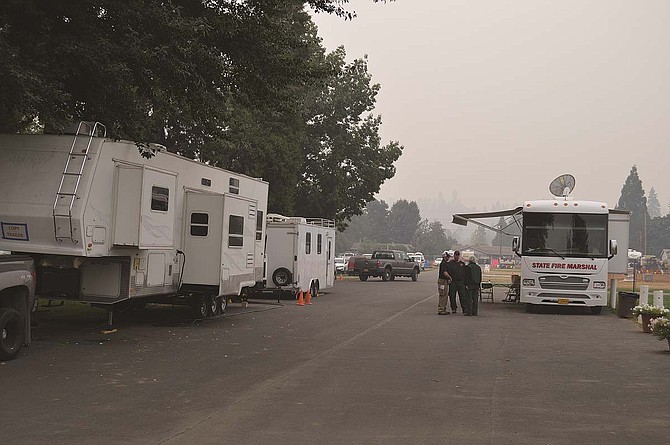 Friday was a day of transition, with a new and larger catering company to provide meals, and the arrival of a Type One fire team, which has more expertise, as the fire "has become more complicated and a larger issue," said Department of Forestry spokeswoman Ashley Moulton Lertora.
She said that as of 10 a.m. Friday, the fire was at 7 percent containment, but noted that heavy smoke should be expected from Cascade Locks west to Troutdale as conditions allow crews to do fire burnouts in order to limit wildfire spread.
When fire crews return to camp, they have a bed awaiting along with showers and three meals a day — and Wi-Fi, Phillips explained.
"In a way, it's kind of a case of life goes on," for firefighters after a day on the fire line, according to Phillips. "They celebrate birthdays together, and you'll see people on Facetime with their wives, husbands, or kids. Life goes on, and you have to maintain that connection."
He noted that for many of the firefighters, this is a late-season fight, but few issues of severe fatigue have been reported.
"There's a real feeling of we're making a difference, and it helps us carry on," he said. "The values are here: homes and lives need protecting, and that is what we are here to do."