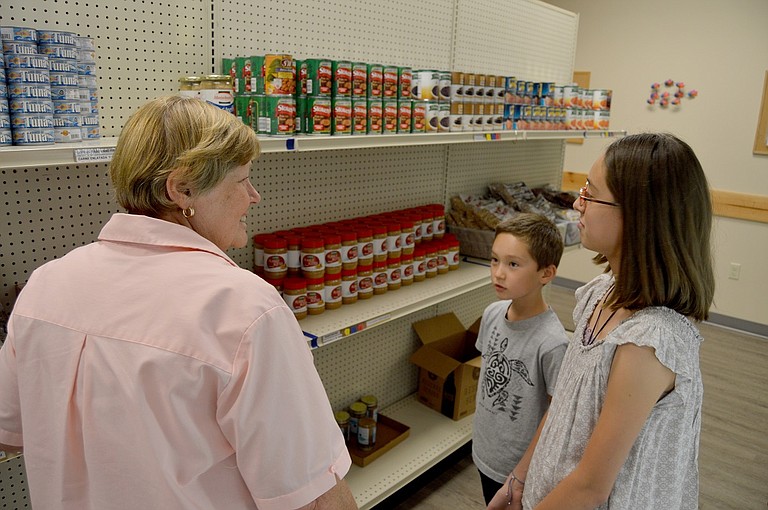 Originally published September 9, 2017 at midnight, updated September 9, 2017 at midnight
When teachers ask what Leah and Ren Sandahl did over summer vacation, they'll hear something a little different than the traditional tales of camps and trips.
The siblings — Leah, 11, is a sixth grader at Wy'east Middle School, and Ren, "almost 8," a second grader at Mid Valley — raised a total of $238.60 for FISH Food Bank as a summer project by collecting cans and bottles in their neighborhood. They are the children of Jason and Akiko Sandahl.
"My (fifth grade) class watched a video at school, and it was about this man who walked around New York with money taped to himself," said Leah. "He was also holding up a sign that said, 'Take what you need.' So from there, I decided to help people who were less fortunate. I had helped my grandma at the FISH Food Bank last year and thought that would be a good place to start helping."
The two began the project at the beginning of summer with a goal of $100. They enlisted the help of their neighbors on Riverdale Road, offering a trade for their bottles and cans.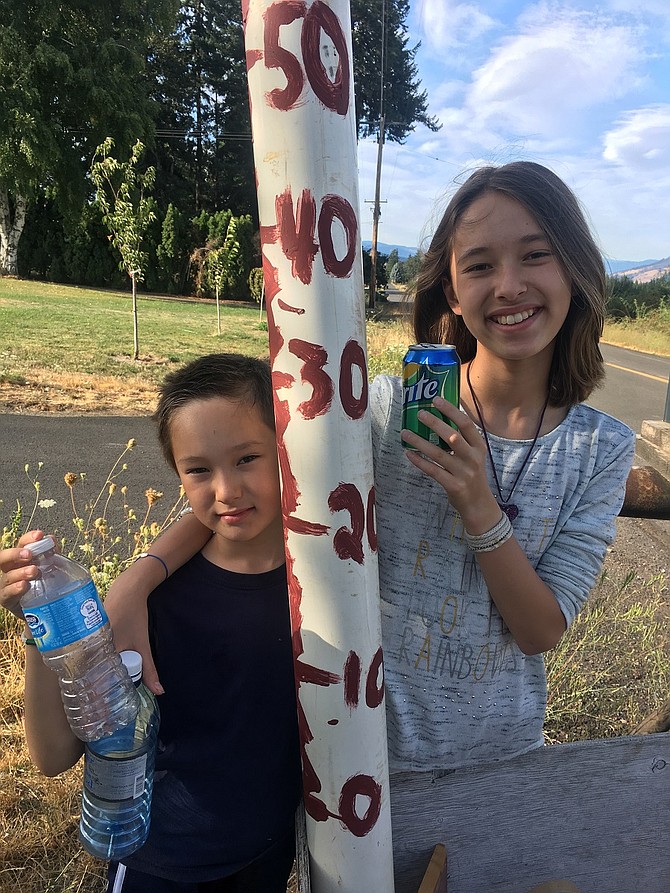 "We made a deal — you give us your cans and bottles, and we give you homemade sweets, which me and my brother made," said Leah. The two baked brownies, cupcakes and cookies, and sometimes gave out fresh fruit, added Ren.
They would take their wagon to collect each week, and also put a fruit bin near their mailbox to serve as a drop off point, complete with collection pole to mark their progress.
"We put a pipe up with numbers going to 100, and colored in the spaces to show how much money we made," said Ren.
One neighbor, Chris Musgrave, told the duo that if they reached their $100 goal, he would double it. The kids raised $118.60 — and Musgrave pitched in $120.
"We want to thank all of our neighbors, especially Chris," said Leah.
It was hard work, they admitted, especially pushing the wagon around on hot days. "And sometimes we had brief arguments on who got to hold the money," said Leah.
But they're already planning on expanding the project next summer to include all of their neighborhood, and are thinking of using the money they raise to buy toys for The Christmas Project.
It was the kids' idea to tackle the project and donate the money to FISH, said Jason, who said the bottle return rate going up from five to 10 cents "made a big difference" in what the two were able to collect.
Donation day came Sept. 6, when Leah and Ren came to FISH Food Bank to give the funds to Volunteer Coordinator Billie Stevens.
Stevens said the money will help buy items like milk, cheese and soups.
"The money will go a long ways," she told them. "We serve about 400 families."
It was the first time she could remember two kids pulling together such an organized effort for the food bank on their own accord.
"We want to thank you for this — this is really phenomenal," said Stevens.