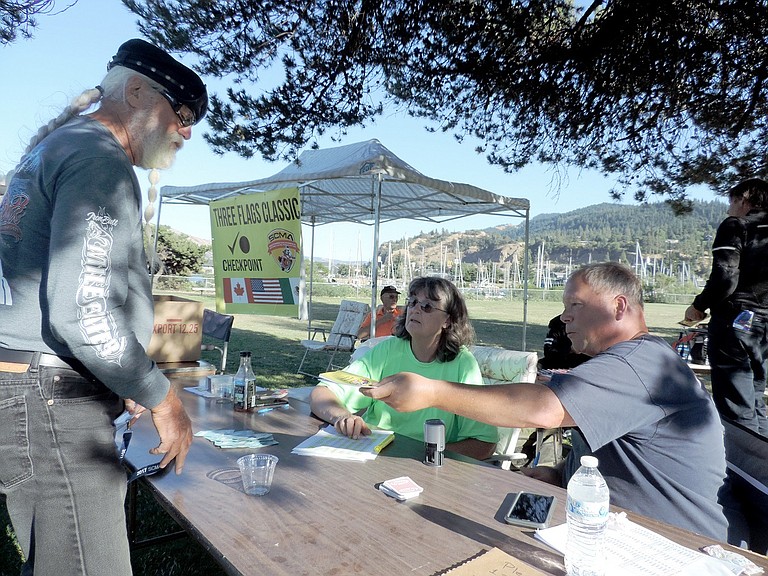 Tuesday, September 12, 2017
Back on Sept. 1, when Gorge smoke was more of a bothersome haze than a choking blanket, approximately 300 motorcyclists passed through Hood River en route to Puerto Penasco, Mexico. Organized by Southern California Motorcycle Association, the international non-competitive rally known as Three Flags Classic is all about "bragging rights and a belt buckle," said spokesman Des Reece of British Columbia. Hood River Eyeopener Lions, including Trudy Tallman and Greg Simpson, met the riders in stages on Sept. 1-2 as they arrived from British Columbia or Arizona on the three-state, three-country ride from the Canada and Mexico borders. Dan Hale, left, and Jeff Gawne, both of and British Columbia, relax with cold water.
Andy Andresen of Noonan, Ga., rehydrates and bites into local fruit. Ending Sept. 4, riders had their choice of taking the course north or south. Southbound the next check-in was Winnemucca, Nev. The Lions rallied themselves, on 24 hours' notice, to provide water and snacks for the riders, who enjoyed the shade provided at the marina park green.