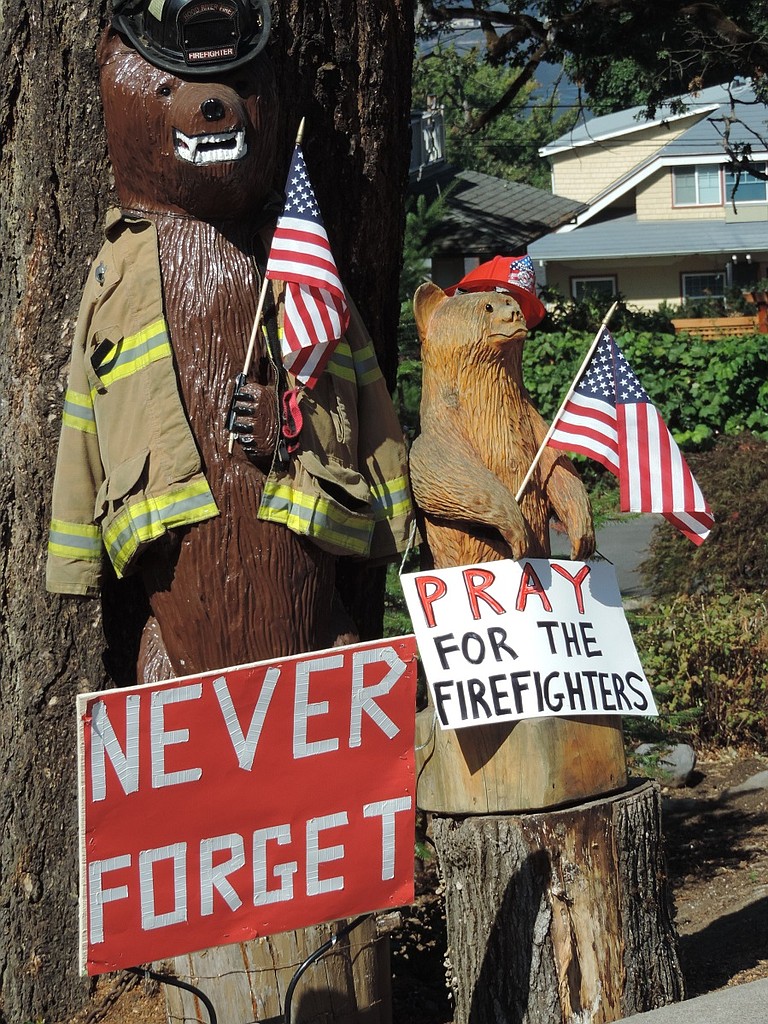 Wednesday, September 13, 2017
A few months ago, here's what former U.S. Surgeon General Vivek Murphy had to say about the populace in the United States:
"When I began my tenure as surgeon general … I traveled the country listening to people in small towns and big cities. What I sensed was that people were experiencing a high degree of emotional pain.
"I am deeply concerned about the level of stress that our country is experiencing. I think it's preventing us from achieving our full potential ... There are fundamentally two forces of emotions that drive our decisions — love and fear. Love has … many manifestations: compassion, gratitude, kindness and joy. Fear often manifests itself in cynicism, anger, jealousy and anxiety. I worry that many of our communities are being driven by fear. It's partly because of the things we read about in the news that give us pause about the state of the world. And it's also because we haven't really prioritized cultivating positive emotions like love."
My husband and I usually get our news off the Internet. I have been noticing the headlines recently, and they make me angry. Here are a few:
Three weeks ago: "SO FAR, THE DEATH TOLL FROM HARVEY HAS ONLY TOTALED 12, BUT THAT NUMBER IS SURE TO RISE EXPONENTIALLY AS THE FLOOD WATERS RECEDE." In other words, "Stay tuned folks so you can keep tabs on even more shattering news."
One week ago: "IRMA MAY CAUSE DAMAGE UP TO 300 BILLION DOLLARS, WHICH WOULD BE A RECORD." That's not news — it's speculation, and intended to scare people so they will keep on following the ongoing story.
Several days ago: "WHEN IRMA STRIKES, THE UNITED STATES WILL BE DEVASTATED." Well, really! Yes, it's serious, and yes, Irma is a big storm, but Florida gets hurricanes all the time. It's bad, but not devastating to the entire nation in any real sense.
Today, Sunday, after Irma's wind speeds have been reduced to 110 mph, and there have been NO injuries or deaths. "DEADLY STORM IRMA MOVES UP THE FLORIDA COAST." I would hardly call Irma a "deadly" storm.
The point is that news has become a huge business, and it is definitely a business which thrives (and prospers) on fear. Bad news travels fast, as we all know. Now we can read or hear about every dreadful thing that is happening or may possibly happen in the entire world! There is always something worrisome or threatening happening, so we are constantly afraid.
Here in Hood River, we are all worried to death about the Eagle Creek fire. It is scary, and we have good reason to be afraid. But we don't need to have our faces rubbed in it every time we turn on the news and see more beautiful trees going up in smoke. Newscasters know how to look on the dark and dramatic side so they can keep us afraid.
We must stay informed and be alert, but we should limit ourselves to only checking a reliable website every 12 hours or so. We will be notified by the sheriff's office if we need to think about packing, and even then, the chances are slim that we will ever have to actually evacuate. If we are evacuated for our own safety, the firefighters will fight like tigers to save homes. We can't remain paralyzed in a limbo of fear. It's bad for us, and it won't help the firefighters do their job better, because they are already doing everything they can and more.
Let's all do our best to stay alert, but not allow this major fire to completely stop us from continuing our everyday business. Let's not listen to rumors or scare talk. When the fire has been extinguished, and it will be, then we can look around and offer help to those who have been actually impacted by this disaster.
•
Wendy Best lives in Parkdale.