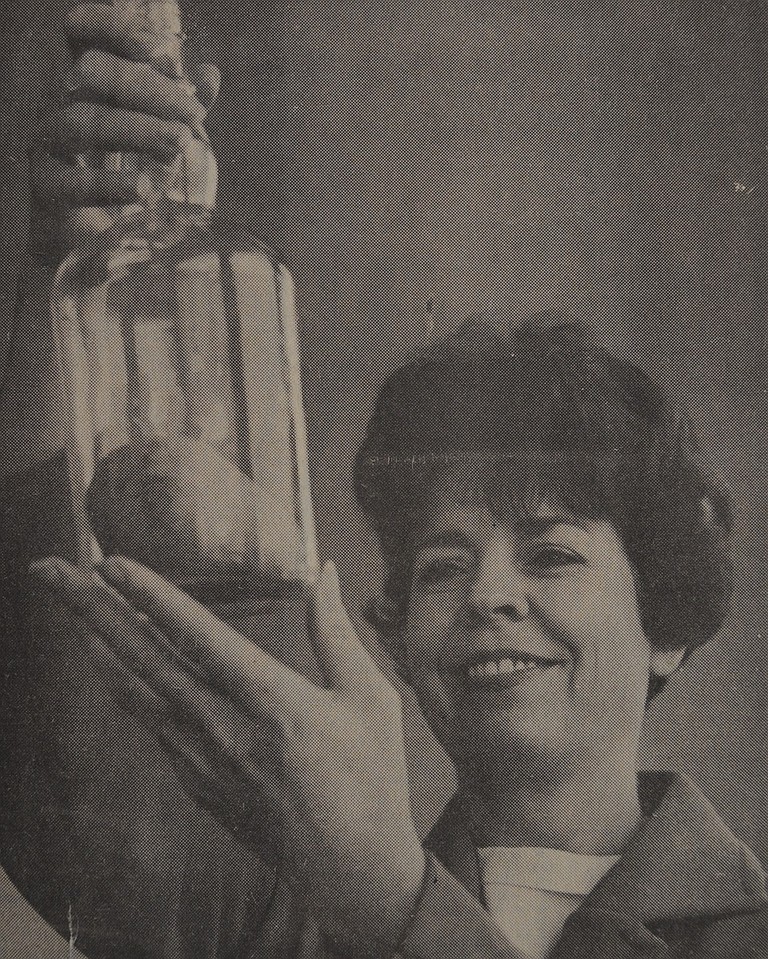 Wednesday, September 13, 2017
VERBATIM: Women Register Next Saturday
In accordance with the Governor's proclamation, the women of Oregon will register for patriotic service next Saturday, Sept. 15. The women of Oak Grove and Frankton will register at their respective schoolhouses; those of Barrett and Belmont at the Barrett schoolhouse.
In Hood River two polling places are provided. The women living south of Montello Avenue will go to the High School building, north entrance. Those living north of Montello Avenue will register at Library Hall.
All polls will be open from 1 p.m. to 6 p.m., except at Library Hall, which will be held open until 9 p.m.
Any woman of the district finding it more convenient to register in town may do so at Library Hall.
This registration is entirely voluntary and no expense attached.
For further information call Mrs. W.F. Rand, phone 3184.
— Hood River News, September 12, 1917
1917 — 100 years ago
At a meeting of the city council held last week, the contract for grading and hard surfacing a part of Railroad Street was let to the Transfer and Livery Company. Their bid was approximately $3,000. Zolls brothers were the only other bidders. The contract provides for the improvement of that section of Railroad Street extending from a point 50 feet west of Sixth Street to a point just west of Kelly Brothers' warehouse.
1927 — 90 years ago
There is every indication that the Ortley apple, which for several years has been gradually coming into its own again as a popular apple, is in great demand this year, not only in foreign markets, but also at home. A number of independent buyers report a strong demand for this apple and any grower who has this variety finds no difficulty in selling the fruit for cash and at a very attractive figure.
This week the finishing touches are being put on what is the largest fruit handling plant ever built in this county, the new Community Packing House, built for the Apple Growers Association.
1937 — 80 years ago
As a result of a new agreement arrived at this week, country grocery stores will, during fruit harvest season, remain open each evening until 8 p.m. to meet the convenience of harvest workers and fruit growers throughout the valley. This agreement was arrived at as a result of a conference between valley and town grocerymen. As hitherto, town stores will close at 6 p.m. each evening, except Saturdays, when the 9 o'clock closing agreement will be observed.
Three of the four city schools report an increase in enrollment this year over figures of a year ago. The one exception is the junior high school, in which a big change in sophomores accounts for a lower registration as compared with one year ago, of 33 pupils. The senior high school shows the highest gain, with 30 pupils over and above the figures of last year. Park Street has an increase of eight pupils, while Coe has an increase of five.
1947 — 70 years ago
With the advent of full time fruit processing, the total employment in Hood River County rapidly increased in August over the previous summer months, according to the Oregon State Employment Service. No shortages in any classification were apparent during the first two weeks of the month, but during the latter period, calls were made for experienced sorters and packers, as well as cold storage plant workers. There continued a steady demand for skilled wood workers, with referrals made difficult through lack of housing and long distances to the jobs involved. Sawmills also evidenced a need for steady workers and transients and students left those jobs they had held during the summer months.
1957 — 60 years ago
A major landmark looked quite different, yet much the same this week, as Pine Grove School started its 68th year of educating valley children. The heavy grove of trees that shaded generations of Pine Grove students during two world wars and the current years in between have been cut down, leaving the historic building exposed to full view from the road for the first time since it was built. Fittingly enough, the great-grandson of the man who made this school possible is now learning his basic figures, letters and social behavior at Pine Grove. Tim Weygandt, Pine Grove student, is a direct descendant of Vigil Winchell, pioneer Pine Grove resident. In 1889, Mr. Winchell gave the land for the one room school building then needed to educate the handful of children living in the area.
1967 — 50 years ago
Early stages of construction were well underway last week on a project which will eventually be a four-lane road from Belmont across Indian Creek to Eliot here. When it's done, the four lanes will feed from two lanes at 12th Street at the Hood River city limits, and will narrow to two lanes again at Eliot Road on the south.
A tourist development involving a motel, golf course and trailer park has entered the study stage at the Mt. Hood community area, according to reports. So far, potential developers have indicated they can't determine whether the project will go ahead until engineering and surveying has been completed. The study involved a reported 400-acre tract located only about 15 minutes from the new ski area.
1977 — 40 years ago
A group of water-starved fruit growers on the Hood River Valley west side banded together this week in an effort to seek a long-range solution to what has been a perennial problem. They planned a meeting Wednesday evening with the Hood River Irrigation District board of directors to start wheels rolling towards a possible solution. In a year of water shortages everywhere, the Hood River district has bene especially hard hit. Growers have been on a "three on, three off" water program, and on some of those "on" days, they have not been drawing full allocation.
1987 — 30 years ago
The time arrives today to start an observance that has been two centuries in the making. Two hundred years of life in America under the same constitution. Hood River County's Constitution Bicentennial Commission has shaped an observance that starts Sept. 16 when the county joins the nation in one voice with a Pledge of Allegiance.
There won't be a visible difference for quite a while, but the Hood River City Council took a big step in downtown development Monday. The council passed an ordinance which makes an Urban Renewal District a reality. The ordinance, which concerns the Columbia-Cascade Development Plan establishing a tax-increment finance district in the downtown area, will take effect in 30 days.
1997 — 20 years ago
Unless city voters cast 368 more ballots by 8 p.m. Tuesday, Sept. 16, the Hood River Fire Department's $600,000 serial levy will be dead in the water. That's because of a Measure 47/50 regulation that requires a 50 percent turnout of all registered voters for money measures in non-general elections. As of Thursday, only 37 percent, or 1,037, of the city's 2,809 registered voters has returned ballots. The department is seeking approval of the $600,000 five-year serial levy to purchase two new fire trucks and a pumper truck.
2007 — 10 years ago
Pear harvest has entered its busiest time as orchardists at both ends of the Hood River Valley are now bringing in their winter variety crops. So far, yields overall are looking better in the upper versus the lower valley. Despite some less-than-expected yields, the overall county harvest should increase over last year. "Our anticipation is: As a whole, it will be at least as good as last year, if not larger," said Bruce Kiyokawa, a field man for Diamond Fruit. "Dee, Willow Flat and Parkdale all had really good sets this year."
— Compiled by Trisha Walker, News staff writer