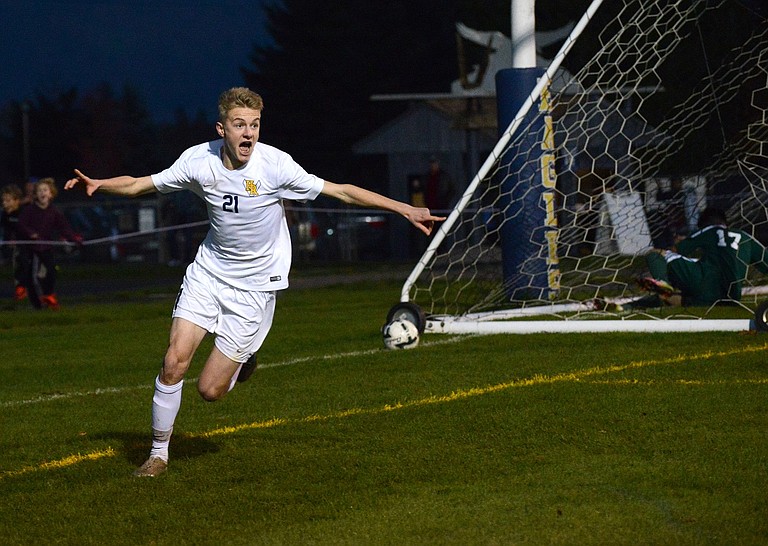 Saturday, September 16, 2017
After an early season test against defending 6A state champions McMinnville two weeks ago, the Eagles were back in action on Tuesday as they traveled to Summit.
"Our team was really down after the 2-4 loss to McMinnville," said Head Coach Jaime Rivera, "and after that game I told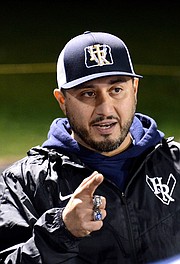 the boys we must turn these losses into gains, and with what they showed me on Tuesday I think we did that."
The Eagles beat the Storm by a score of 2-0, with both goals coming off assists in the second half.
Robby Running, who played center defense instead of attacker, scored the first goal off an Angel Sonato assist.
Running wasn't the only player that was moved around into a different role by Rivera in the Eagle's second game of the season. Erik Siekkinen also was moved to center defense and Miguel Solano stepped in as left full back.
Westley Carter, a senior forward, would score the last goal of the game in the final minutes off an assist from senior midfielder Saul Chavarria.
Even though there weren't any goals scored in the first half, there was still a lot to be impressed with in the first 40 minutes.
Outshooting the Storm 6-0, the Eagles kept the pressure on Summit's side of the field for most of the first half and it was in large part due to defensive play.
"When we play well on defense we're able to play our game," Rivera said. "Against Summit our good play defensively allowed us to move our defenders pass the halfway line and keep the pressure on Summit. We were able to get our defenders in a position to set up crosses for our attackers and a few were able to take some long shots at goal."
Pressure, as it forces counter attacks and gets the ball into the fast and crafty ball handlers on this team, is the name of the game for the Eagles. However, with pressure comes turnovers and transition defense, which is one area of concern this team will continue to emphasize as the season goes along.
"Right now, we have problems with what we call team shape," Rivera said. Team shape refers to how the team is set up after a turnover, "meaning is everyone in place to fill in the holes and gaps in transition."
Unable to practice Wednesday and cancelling their Thursday game at home, is making it difficult for the team to resolve this early season issue.
The boy's road win this week was a confidence booster and Rivera has made it clear to his team to know that there's still a lot of work to be done if they want to do well in the state tournament.
"We can't be complacent with our performances this week," Rivera said. "What this did got us out of the gutter."
Assuming there are no cancellations, the next game for the boys soccer team is against La Salle Prep (1-1-1) on Tuesday, Sept. 19 at 4:30 p.m. at Westside Elementary.