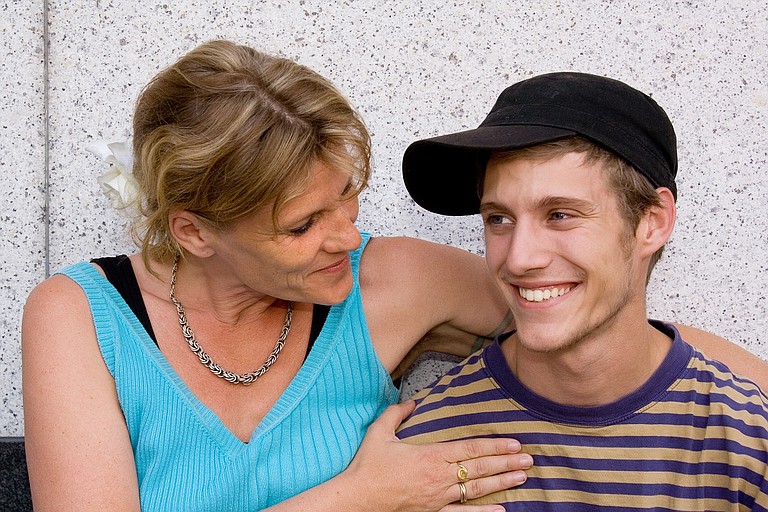 Wednesday, September 20, 2017
The names in this story have been changed to protect anonymity.
To many who knew him, "Daniel" probably seemed to be just another sad statistic. Growing up on the tough streets of North Portland, he first started getting in trouble at age 12.
Although he loved his family very much, and his parents did the best they could, his home life was chaotic, and positive role models were few and far between, so Daniel did what a lot of young people do.

He began looking toward older peers for answers about how to live.
Unfortunately, these peers were entrenched in the business of dealing drugs, and they soon recruited Daniel. From these young men, Daniel learned that the laws of the street take precedent over the laws of society, and that "getting paid" or gaining street credibility was the number one priority.

Although he was obviously bright, failing in school became a habit for him, as he saw no benefit in education. By age 15, Daniel was making money, as much as $800 a day, selling crack cocaine on the streets.

However, his criminal behavior and increasing substance abuse problem had driven a wedge between himself and his family.
He had two brothers who were doing well in school, and his parents were unwilling to have him be a negative influence on the others.

Daniel was on his own, left to try to make a life for himself with little positive support or help. Eventually, he was apprehended by police, and placement was sought out in alternative care, as his potential was recognized.
He completed one program and was sent to live in foster care for a time, but he kept running away, always trying to return home. It was during one of these times that he was again apprehended for possession of drugs, and the decision was made by juvenile authorities to send Daniel to The Next Door program.
When he got to The Next Door's Klahre House school in Hood River, Daniel spent the first two months denying any real need to change his behavior. He was defiant and verbally aggressive, and seemed to take a particular delight in "bucking the system."
But, over time, he realized that something significant was happening in his life that was quite unexpected. He was building a close relationship with his foster parents in the program, and began to see that he could have a different kind of life.

He realized that the reason he'd kept returning to his own home time after time was because he cared deeply about his family, and wanted to reconnect with them. He began to set positive goals for himself, including high school and college, a job in the community, and freedom from the paranoia that went along with his former way of living.

With the help of his foster parents and the treatment staff at The Next Door, Daniel became aware that his old way of thinking, though attractive to a young boy, had been taking him further and further from the kind of person he really wanted to be.
He expressed pride in the accomplishments of his brothers, and decided that he wanted to be successful as well.
Once he crossed that hurdle, there was no stopping him. Daniel completed The Next Door program in seven months, graduating on the highest level of achievement offered.
He was able to return home to his natural family, where he set out to pay off his restitution to the court by means of a program called Project Payback. He returned to school in the fall and even got a part-time job.
Daniel defied the odds because he was given an opportunity that many are denied because some believe it is more effective to institutionalize youthful offenders.

Though necessary for some, institutionalization often reinforces the anti-social thinking in young people like Daniel, and his role models there may well have been some of the same young men he'd known on the street.

It was the people he met through a small, community-based program that showed Daniel another life.

Anyone who knows Daniel would agree it was money well spent.
Consider the valuable and life-changing work of becoming a foster parent.
Every kid is one caring adult away from being a success story. For information, please call 541-308-2207.
•
Carolyn Zuck is the communications specialist for The Next Door, Inc., a nonprofit that has served The Dalles since 1984 and Hood River since 1971, as well as other areas with some programs.