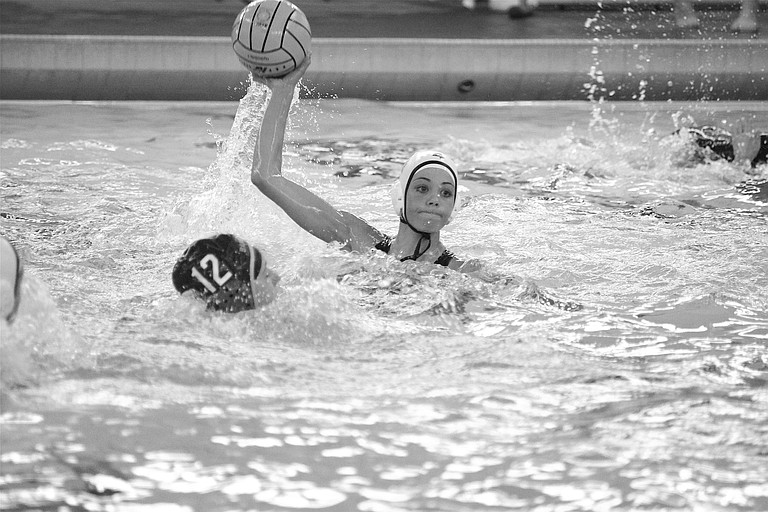 Originally published September 20, 2017 at midnight, updated September 20, 2017 at noon
Boys win at Sandy
The boys started their regular season in dominating fashion, taking the victory on the road in Sandy by a score of 22-7. The Eagle boys' new offense and defensive schemes emphasizing quick movement and teamwork were on full display.
"Most of our scoring came initially from our overwhelming team speed, but more importantly, we had three or four passes before scores and doubled our typical assists per game from last year," said Head Coach Dave Robinson. "I've been working to get a team flow the last two years and we are finally getting there."
Connor McElwee, a sophomore at HRV, was a great example of the team flow play, as he had one goal to his six assists.
The boys speed will be a feature throughout the season. Quick and pressure defense creating turnovers is how this team wants to play, as it translates into steals and plays right into the team's speed attack.
With sophomores Chad Klaas and Javi Pico, along with seniors JJ Mears and Cole Rothman coming down the pool quickly in transition, a lot of pressure will be put on opposing defenses. But pressure can't be put on unless a proper outlet is made and Robinson explained Jed Little is a huge reason for why they're able to play the way they do.
"Sophomore goalie Little has developed an accurate outlet over the off-season and we'll take advantage this year," said Robinson.
At Sandy, getting ahead early allowed the starters to work on a number of different offensive and defensive looks. Other players were able to see significant time playing with the varsity starters, which will be great for the team down the stretch.
"I love hearing the leaders out there calling plays, calling defensive shifts and even Little directing defenders from the cage," Robinson said.
Moving without the ball to create opportunities is a major focus and Saylor Sunby had a career game scoring three goals on three shots. On one play, Sunby drove to an open spot without the ball, elevated out of the water to receive the pass and shoot in one smooth motion to score. "That one made me smile," Robinson said.
Stat leaders for the boys: Pico with five goals, four assists and three steals; Mears with five goals, one assist and two steals; Klaas with three goals, one assist and two steals; Sunby with three goals and Rothman with two goals, two assists, and two steals; Adam Burke with two goals; and Little had three assists and five saves.
Girls' handle Sandy, then go to Newberg
Hood River Valley High School girls water polo played on the road at Sandy on Sept. 12. The Sandy Pioneers are both a Mt. Hood Conference team and a 5A state contender. HRV came out strong in the first quarter despite having been out of the pool for eight days due to concerns of smoke and poor air quality from the local Eagle Creek fire.

The Eagles had quick and powerful counterattacks that Sandy couldn't find an answer for. They also had solid pressure on defense that effectively shut Sandy down offensively. Another highlight of the evening's game was that the team demonstrated some excellent passing on offense — they consistently moved the ball around, causing Sandy's defense to get spread out before patiently settling for the right shot opportunity.
"It was great to get the team back in the water," said Coach Kellie Dunn. "With air quality concerns, along with our local pool currently being closed for maintenance, we have been low on practice time.
"It was encouraging to see that we didn't look too rusty out there today and it was a good tune up game before we play Reynolds on Thursday."
Hood River won the game 17 to 6 with goals by Faith Ocheskey (4), Jamie Robinson (4), Amber Kennedy (2), Rose Finstad (2), Ella Mudry (1), Madaket Greenleaf (1), Sarah Hall (1), Lauren Orr (1) and Courtney Castaneda (1). Assists came from Robinson (5), Ocheskey (3), Finstad (2), Castaneda (2), and Alea McCarty (1), and steals by Robinson (3), Greenleaf (3), Ocheskey (2), Mudry (1), Orr (1), and Olivia Sumerfield (1). Kat McElderry had 6 saves in the goal, and Anna Galbraith had 2.
The HRV girls water polo team's week wasn't over after their Sandy game as they traveled to Newberg this past Friday and Saturday to play in the Newberg tournament.
"The tournament is well known for having some of the best teams in the state in attendance, which is why we sought it out, and it also gives us a chance to play against many 6A teams we don't normally match up against during the season," said Dunn.
Other than last Tuesday's game against Sandy High School, the HRV girls water polo team had been out of the water for two full weeks prior to their Friday night game against West Albany High School. The Eagles played their hearts out against West Albany, a 6A team that won their division at State last year, and the high scoring game ended up going to sudden death overtime.

Despite getting the first three attempts on goal in the golden goal quarter, West Albany scored the first goal and took the game.
"This was a huge game for us because when we played West Albany last year we got a pretty good beat down," said Dunn. "To hang on and play them this tight despite looking a little rusty from the lack of pool and practice time shows huge improvement and we were able to hold our heads high and feel proud of that game." The final score was 17-16.
On Saturday morning, the Eagles rallied for wins over Southridge High School (15-1) and South Eugene (14-4) to finish out bracket play, which secured them a spot in the third-place game. HRV's opponent for that game ended up being league rival Reynolds that they were supposed to play last Thursday, but the game got postponed due to the Eagle Creek Fire. The game provided a good opportunity for the teams to get an idea of one another. Hood River controlled the pace of the game and took over from the first whistle. Reynolds struggled to find an answer to the Eagles and the final score was 15-6.
"Obviously, it isn't ideal to enter into a competitive tournament unpracticed, but the Eagle Creek fire has forced this season to start off under some incredibly unusual circumstances. We are working to get the momentum built back up that we had after two weeks of daily doubles and winning our home tournament. This was an outlet to get some work in, but also hopefully got the ball rolling again for the season after the major disruptions from the fire," Dunn said.

Notable performances this weekend include Robinson leading the team with 19 goals and 18 assists over the course of the tournament. Orr effectively shut down the other team's centers with incredible defense all weekend. Finstad and Greenleaf each had 10 goals, Ocheskey had eight goals, Orr and Sumerfield had three goals each, Castaneda had two goals, and Mudry, Kennedy, McCarty and Jenni Ruggles each had one goal.