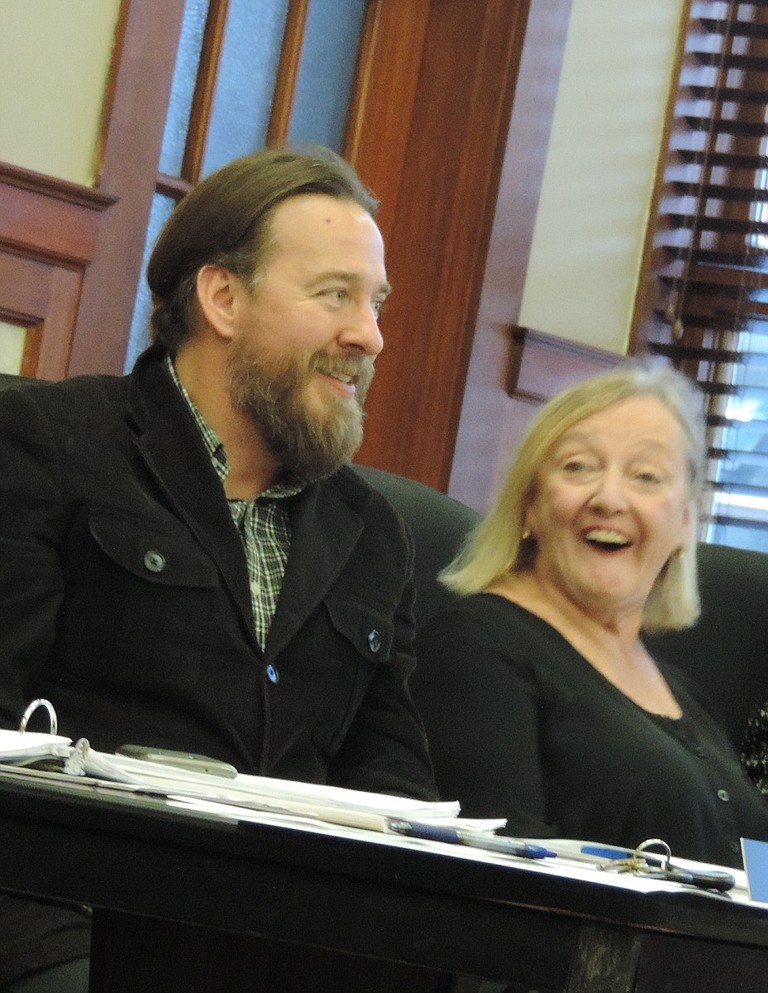 Originally published September 27, 2017 at midnight, updated September 27, 2017 at midnight
The pendulum-like "in-lieu" fee issue took another swing Monday after a lengthy discussion by Hood River City Council.
A new resolution will go before council at its next meeting on Oct. 23. Councilor Megan Saunders' motion, to set the in-lieu fee at $10,500 for residential and commercial development, passed 5-2, with Councilor Peter Cornelison and Mayor Paul Blackburn dissenting.
The resolution continues a conversation by council on making what will be a significant change in policy regarding how much developers are required to pay for the impacts of on-street parking. Monday's meeting renewed a lively debate among community members, business owners, and council, along with Key Development, whose request last month to lower the in-lieu fee sparked the issue.
In other business:
Council was informed that Gov. Kate Brown will be in the Gorge Friday for a visit intended to put the spotlight on the economic hit the region took as a result of the Eagle Creek fire. Brown is scheduled to hold a "listening session" with Cascade Locks officials and community members at 11:30 a.m. at the Port pavilion.
Brown is scheduled to do a downtown walking tour of downtown Hood River on Friday afternoon. This will be her second stop in Hood River in less than three weeks.
---
Council declared free downtown parking Oct. 7-14 for Hops Fest and Harvest Fest.
---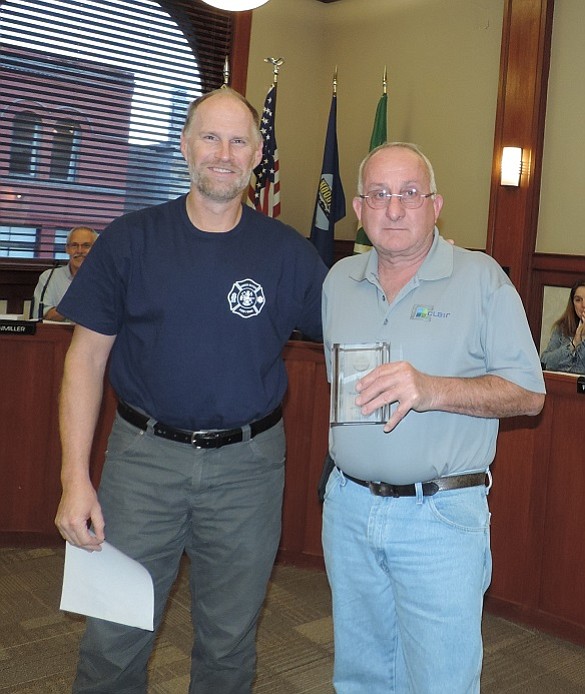 The meeting was a welcoming to new Planning Director Dustin Nilsen and a tearful send off for his predecessor, Cindy Walbridge, who departs Friday after a generation with the city. Staff members and people from the community thanked Walbridge for her long service and dedication to planning and historic preservation. Walbridge has served as planning director for 27 years
Jesse Birge, building and mechanical inspector and plans examiner, with 30 years' experience with the city, was also given his retirement plaque by Blackburn.
At issue with the in-lieu parking fee resolution is the increased demand for already-precious on-street parking spaces that happens with new construction. A resolution that would have required complicated changes to city ordinances died in the meeting. It would have set the fee per space for residential development at $1,144 for the first 50 percent of the required parking spaces needed for a multi-family development for residential use are provided. Under the failed resolution, for the spaces totaling the remaining 50 percent, the fee would have remained at the current $20,650.
The resolution is an outgrowth of a proposal this summer by Key Development to build a 70-unit housing development at Fourth and State streets. The company, which has not yet submitted a development application had asked the city to reduce the in-lieu fee to $100, for all residential projects, a proposal that drew fire from other downtown businesses who are dealing with a frequent shortage of parking and its impact on their bottom line. The resolution would affect the downtown, waterfront and Heights districts