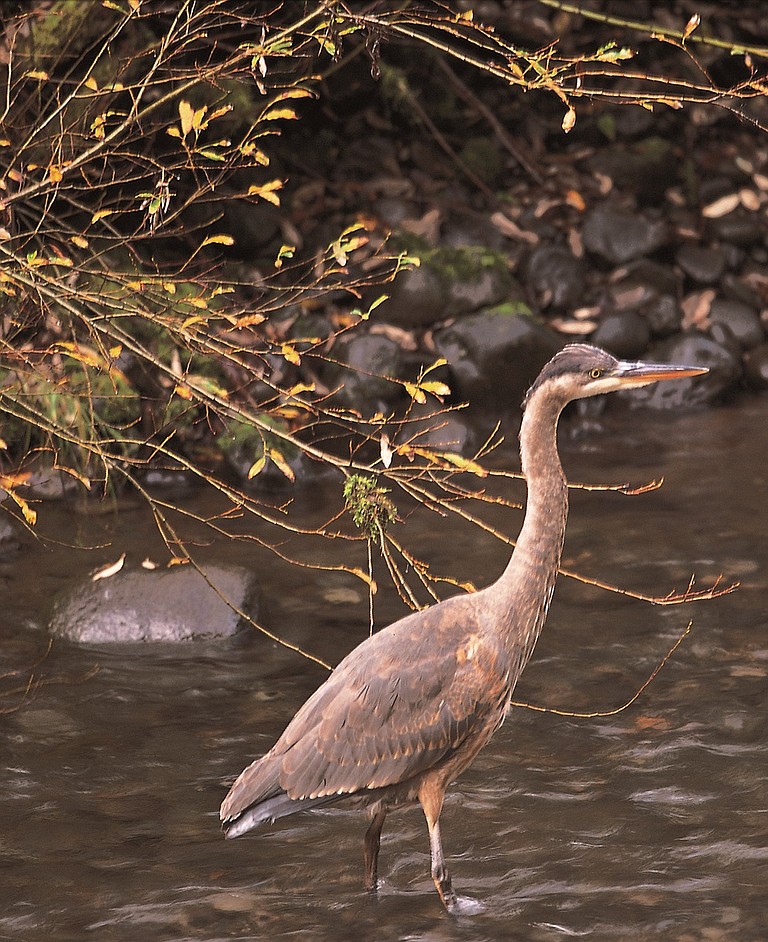 Wednesday, September 27, 2017
In the first few days of the rapidly burning Eagle Creek wildfire, my heart hurt. It was a hurt that was raw, and penetrated to a previously unknown depth in my soul.
The Columbia River Gorge and nearby Mount Hood have been my church and sanctuary for many decades, so to witness my cathedral burning uncontained was more than I could bear. To survive, I needed to look beyond the emotion of the moment and remember that fire is a natural part of the forest ecosystem, and our beloved Gorge was born of fire. Now that the blessed rains have come, it is a good time to pause and consider how we pull together as a community.
From the ashes of this event will rise of legacy of renewal. The Gorge may be scarred, but the surviving patches will lead the way for forming a new Gorge, one that future generations will come to cherish as we did the old Gorge.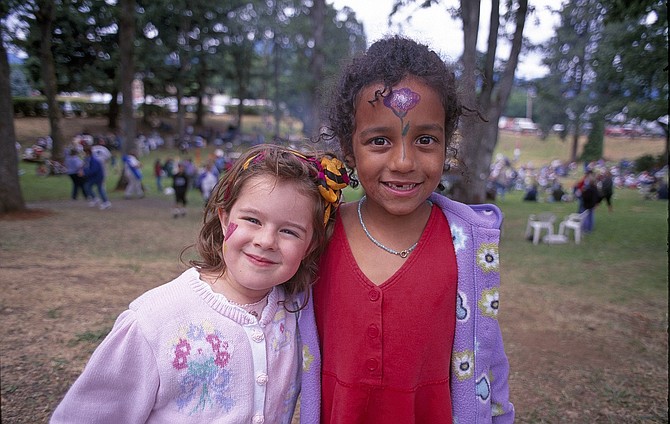 Fires caused by lightning evoke a bit of sadness, but come with a large dose of acceptance from the public as well. But since speculation from the media and eyewitnesses point to this fire having been started by a teenager, the level of emotion, rage, and threats of bodily harm have raised the ugly specter of hate and judgement. Who among us hasn't made a poor choice during teenage years, or succumbed to peer pressure in a group setting?
•
From as early as July, when the smoke-laden skies from fires in British Columbia and southern Oregon converged as a summer-long presence, I felt a heaviness in the world, as if it was rotating slightly off axis. The emergence of hate groups, the threat to end the DACA program for deserving immigrant children, and the series of super hurricanes and earthquakes in Mexico created a feeling of darkness. And though the total eclipse was a thing of beauty, for emergency planners, transportation officials, and fire incident professionals, there was a sense of anxiety and dread of all the possible nightmare scenarios.
Less than two weeks after the eclipse, The Eagle Creek fire started. For many, this just pushed buttons that needed to be released. Rather than looking at conditions that laid the groundwork for this event, the media and individuals spent a lot of energy placing blame — on a teenager, the Forest Service, the Gorge Commission, etc. The five hottest summers in Oregon history have occurred in the past 13 years. The government spent over $2 billion in fire suppression in 2015, with no greater success than previous years.
Blaming a teenager is a distraction from looking at the larger impacts of climate change, clear cut logging, and those would use this event for political and economic gain. Words such as tragedy and catastrophe play into western states lawmakers calls for forest thinning or fuel reductions legislation, conveniently ignoring the fact that changing weather is the larger cause of fire behavior.
As a nature photographer who has trekked through many a trail in the affected burn area, I mourn the loss like I would losing a good friend. But come spring, when the first signs of the miracle of nature's renewal emerge, I will hike these paths again with fresh eyes gazing upon new vistas, embracing a wondrous and new Columbia Gorge. Fire renews the land and it will sing with beauty once more for many generations to come.
On the afternoon of Sept. 17, I was mixing ingredients to make a chocolate cake to honor the memory of my late mother on her birthday. As I poured the batter into the round, weathered baking pans, the rain began. Gentle at first, then shifting to a downpour as the day went on. It was sweet relief knowing it would turn the tide for firefighters and help melt away the layers of stress felt by all in this community. There will be lingering areas of smoldering roots and hot spots until the fall rain arrives, but this will be a rainy season that will be most welcome.
There are countless stories of heroic efforts and small miracles related to this event. One of the more touching moments for me was when I received word that Nesika Lodge had miraculously survived. This small, century old iconic lodge, maintained by The Trails Club of Oregon, was directly in the path of the blaze just a few miles uphill from Multnomah Falls. Like the miracle of Cloud Cap Inn escaping the fury of the Gnarl Ridge fire a decade ago, this bit of joy gladdened my heart. Unlike Multnomah Falls Lodge, which had the benefit of road access for fire protection, Nesika's remote location left it exposed to the whims of an unpredictable fire. Hundreds have already signed up to go in once it is deemed safe to clear trail and rebuild dorms that were lost (see Marbach's article about Nesika in The Gorge Magazine's online winter 2016 issue).
•
Nature, left alone, will begin to heal the land, but communities that were most affected, like Cascade Locks, will need a lot of love and compassion from Gorge residents and visitors. Whether it be having a meal and good brew at Thunder Island Brewery, or sampling the catch of the day from the Brigham family's tribal fish market, or supporting the seasonal food vendors near the Bridge of the Gods, there are many ways to show support for the hardest hit town of this fire.
I saw the western Gorge today both up close from I-84 and from a distance coming home on highway 14 across the river. Like a warrior who survived a great battle, the land has flesh wounds and many scars, but there is enough intact to ensure survival and regeneration for centuries to come.
And let us remain calm and compassionate towards those who will ultimately be brought to court for their actions. This is a teachable moment, not only for this young man, but for us as a community. It provides us a moment to show our children and friends that everyone deserves a second chance. A judgement that offers an opportunity for long term community service maintaining trails, speaking before peer groups about lessons learned, and perhaps being partnered with a series of mentors from conservation, forest service, and firefighting professionals would be a compassionate alternative. Taxpayer dollars will be spent on this case. Is the money better spent on punitive jail time or to send him out into the burn zone this spring to labor on trails, to be taught about the values of stewardship and beauty, and speak to youth groups about his journey of pain and discovery?
Let the healing begin.