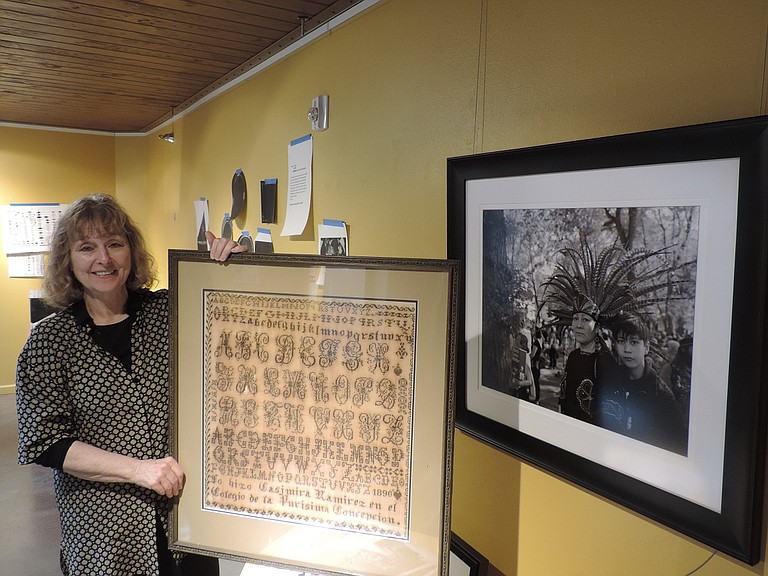 Originally published September 27, 2017 at midnight, updated September 27, 2017 at midnight
A new Latino exhibit opens this weekend at the History Museum of Hood River County.
"The opening of a temporary exhibition is always a celebratory event, representing a lot of hard work to bring some new topic into focus for the community," said History Museum of Hood River County Executive Director Lynn Federle Orr. "But this particular exhibition marks a new venture for the museum: exploring the historical context and contemporary realities of the Latino experience in the Hood River area."
The opening will highlight the energy and creative spirit of Latino community members, Orr said. It starts with a free tour of the show on Sept. 30 from noon to 4 p.m. The opening will include children's activities, and one of Sandy Salazar's last appearances with her dance troup, El Baile Folklorico, a celebration of Latino dance traditions.
The exhibition itself uses artifacts from the museum's collection, joined by items on loan, as well as photographs and archival material to tell the story of the local Latino community.
"It is a fascinating history that needs to be told and celebrated, because undoubtedly Latinos are now essential contributors to Hood River County's economic and cultural life," said Orr.
For more information, contact Orr at 541-386-6772 or director@hoodriverhistorymuseum.org.