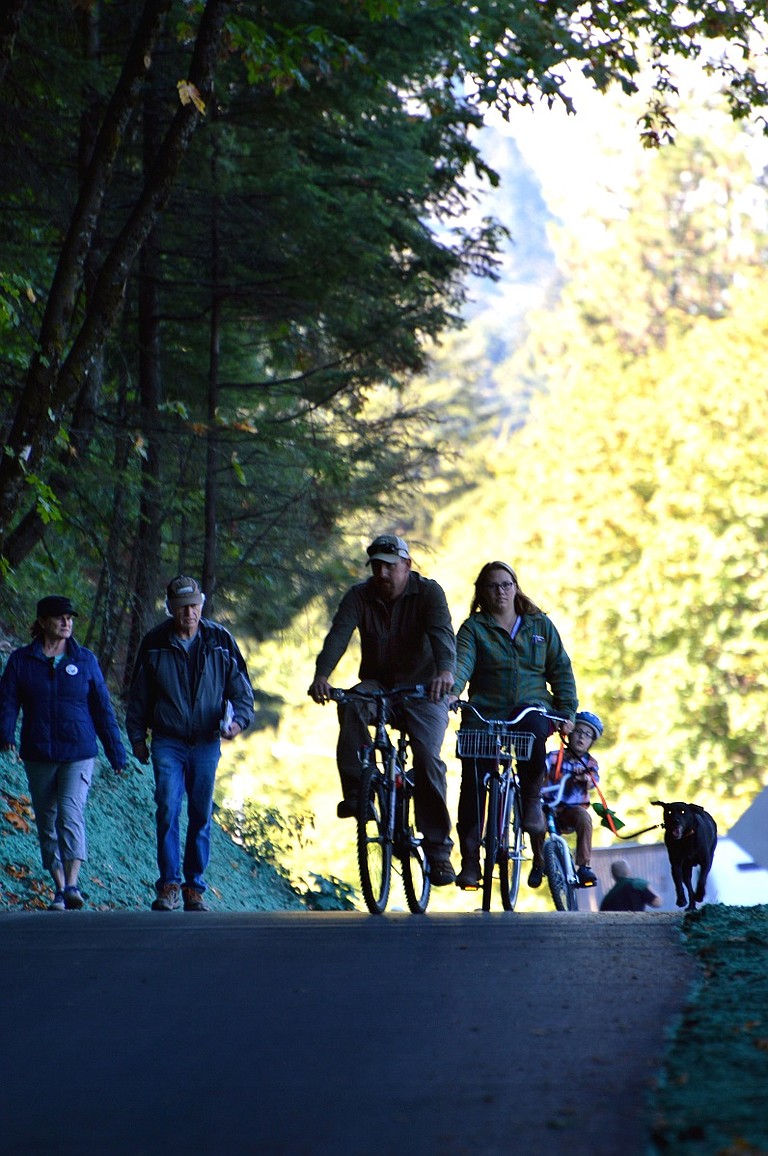 Originally published September 27, 2017 at midnight, updated September 27, 2017 at midnight
Corbett — A handful of state-managed trails are reopening after being closed due to the Eagle Creek Fire.
The Oregon Parks and Recreation Department on Monday re-opened Dabney State Recreation Area, Portland Women's Forum State Scenic Viewpoint, Rooster Rock State Park and Starvation Creek State Park. The parks were closed because of the fire and the related closure of Interstate 84.
All state park major and historic structures withstood the fire according to Clay Courtright, park manager for the West Gorge Management Unit.
"We're grateful that Vista House still stands as well as other iconic features well-loved by Oregonians and visitors to our state," Courtright said.
Several parks remain closed until the all-clear signal is issued for staff to safely access and enter the properties, he added.
Park staff will take stock of possible fire damage to trails, vegetation, parking areas and minor structures.
The early review will "take time," and the following parks will remain closed until they are safe for visitors:
Ainsworth State Park and campground
Benson State Recreation Area
Bridal Veil Falls State Scenic Viewpoint
Crown Point State Scenic Corridor
Dalton Point State Recreation Site
George W. Joseph State Natural Area
John B. Yeon State Scenic Corridor
Guy W. Talbot State Park
Shepperd's Dell State Natural Area
Viento State Park
West Historic Columbia River Highway State Trail
Opening dates for the above will be determined later.
Visit www.oregonstate-parks.org for the latest park opening information.
For smoke and air quality conditions, visit oregonsmoke.blogspot.com and for road closures, see www.trip-check.com.