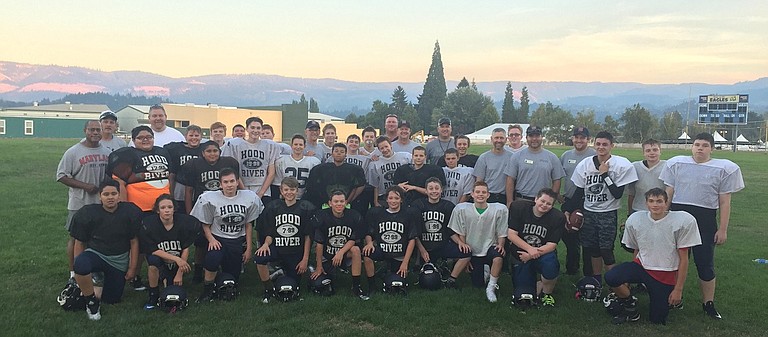 Wednesday, September 27, 2017
Two events to put on your calendar if you are a first responder or want to thank the folks who assisted in the Eagle Creek fire:
Oct. 7 — Hood River Elks hosts a free dinner for responders, spouses and children of Hood River County fire departments, Hood River Police and Sheriff's Department, and Oregon State Police. The dinner, with beverage, will be at 6 p.m. at the lodge, Third and Cascade, "in appreciation for their service," Exalted Ruler Gordon Leigh said. (Departments are asked to RSVP the number attending by Oct. 4 to 541-386-1507.)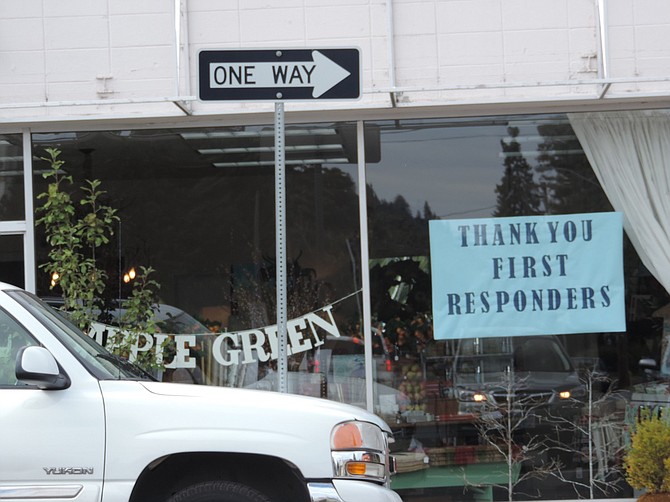 Oct. 7 — To further give back to the Red Cross, Skamania Lodge is hosting a benefit concert from 5:30-7:30 p.m.
Musicians Tom Grant and Shelly Rudolph will perform at Skamania Lodge for two hours; tickets to the show are $10 and all proceeds from those ticket sales will go to the SW Washington Chapter of the Red Cross.
In the wake of the Eagle Creek wildfire, which caused evacuations throughout the Columbia River Gorge and shut down I-84 in Oregon, countless Red Cross volunteers and firefighters worked tirelessly to help those in need and battle the blaze, which still burns.
Red Cross volunteers set up in Stevenson, Wash., to help house and feed evacuees from neighboring parts of the Gorge, and Skamania Lodge housed those volunteers during the early parts of the evacuation process.
•
Last week River of Life Assembly opened their facility for the American Red Cross to stage their relief efforts for the Eagle Creek fire. "We are very grateful to The Next Door Inc., who lent a big hand with all of their young men to clear the sanctuary and rooms for their use," writes River of Life's Cynthia Phelps.
•
A trio of Gorge transplants writes:
"Our compliments to the people of The Dalles, Mosier and Hood River.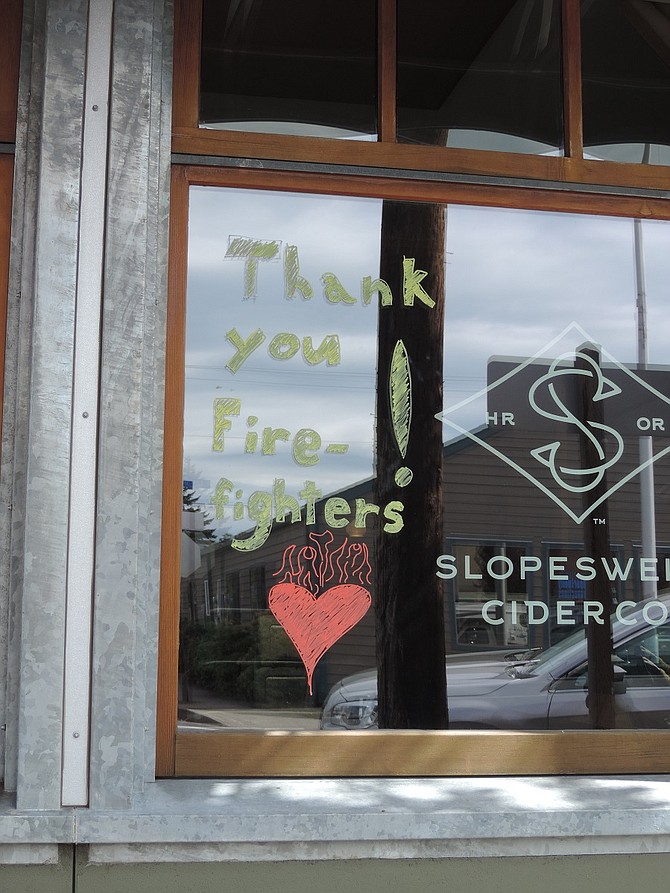 "Three Wisconsin transplants, now three-month residents, have found shopkeepers and salesmen, government officials and postal employees, bank clerks and orchard owners, people in general, friendly and helpful — remarkably so. We have even seen one Green Bay Packer sticker in a car window!
"Mosier Welcome team, Suzi Conklin and Glenna, were first to call and explain the area. Pat Graham from Columbia River Insurance soon told Oregon stories while assisting with changes in car and home insurance.

"Rose Miller called asking for a Bridge sub and Gerry at Good News Gardening gave good advice about hydrangeas. Fix-It Collision repair estimator Tommy made car repair bearable, and the owners of Murray's Furniture and Gary Denny Carpets, Home Depot experts and Sears appliances made spending money, if not delightful, at least acceptable.
"Dr. Grissom checked everyone over and officials at the DMV, while demanding birth certificates, were pleased to have three new drivers.
"Sandra at Columbia Bank, Anne Bryant hair dresser, grocery store personnel, and Columbia Gorge Veterinarian Kerry Lee and staff could not have been finer. Special thanks to the manager and clerk at the Route 30 Classics/Mosier Ice Cream store, who supplied dish soap in an ice cream dish to a needy, hot, dirty old lady! Most recently, we have seen the tremendous work of first responders, firefighters and community volunteers battling the Eagle Creek fire.
"We were amazed at all the offers to help from the community. From collecting and delivering donated items, making cookies for the firefighters and sock drives as well as offers to transport and house livestock that were displaced, the outpouring of volunteers in addition to the work done by the professional personnel was amazing.
"We came to the Gorge area at the request of resident James Matthisen, (son, brother and brother in law) and we did know excellent residents Sarah Plotkin, Dave Kalousdian and Lori Sobrero, but we did not know that our reception would be so rewarding." — Nancy Matthisen, Jean Matthisen Zylka and Colin Zylka