Saturday, September 30, 2017
A 100-foot cell tower planned for construction near Hood River Valley High School has shrugged off another round of legal challenges from a nearby resident.
Hood River County Board of Commissioners on Tuesday took action toward re-approving Verizon Wireless company's cell tower application.
The panel voted after a two-part hearing to tentatively deny an appeal by Rebecca Rawson, subject to county staff preparing a final order that meets a set of legal specifics.
The board expects to sign off on the decision at their next scheduled meeting, mid-October.
Commissioners were tasked with correcting four errors the Oregon Land Use Board of Appeals found in the county's August 2016 approval of the tower.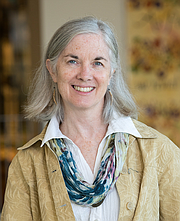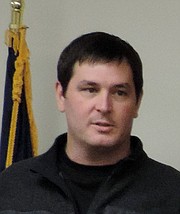 LUBA said the county needed to decide whether the tower meets the definition of a "utility" for land use ordinance purposes, and correct issues in which the county failed to adopt the county planning director's decisions as their own.
Since 2014, Verizon has tried to build a monopole telecommunications tower on a piece of industrial-zoned land, now owned by Double Mountain LLC, along Indian Creek Road near Windmaster Corner. Application documents show the tower would peek into the sky south of HRVHS' ballfields.
Like a handful of similar towers proposed in the Hood River Valley in recent years, the proposal drew criticism from community members who said the structure would tarnish scenic views residents enjoy. Verizon representatives countered that the tower would provide cell coverage for valley customers.
Legal tussles over the Windmaster tower rose to the state appeals board this spring, then bounced back to the local level when LUBA remanded parts of the case for the county to resolve.
At a pair of hearings this month, Rawson — the appellant — and her sister, attorney Ann Oldfather, made legal arguments against the tower. Phil Grillo, Verizon representative, refuted the challenges and voiced support for the planning department's decision to approve the project.
Commissioners on Sept. 26 voted unanimously, 5-0, passing a motion to take steps toward denying Rawson's appeal and directing staff to prepare a decision with appropriate findings of fact.
"These (issues) are never easy, it's always emotional," Commissioner Les Perkins said. "I felt like when we went through this in the last hearing, this is what we were (adopting) and there's nothing new that would change that."
Rawson thanked commissioners for their deliberation but questioned the neutrality of county counsel's interactions with Verizon's attorney. She also asserted it would be preferable for Verizon to "co-locate" onto an existing tower rather than build a new one.
"It's been a long battle," Rawson said. "I have a deep fear of having multiple cell towers in the community … I regret the decision but thank you all for your time."
County Chair Ron Rivers replied, "I know this hasn't been easy," but he said it was a zoning matter, and that the application met local ordinances.
The county board is set to meet again Oct. 16, when they expect to finalize their decision.
---
In other business, the board will hold a special work session about new revenue alternatives. Staff will present information about property taxes, sales taxes and local elections.
Commissioners meet at 5:30 p.m., Oct. 4, at the County Business Administration Building, 601 State St.