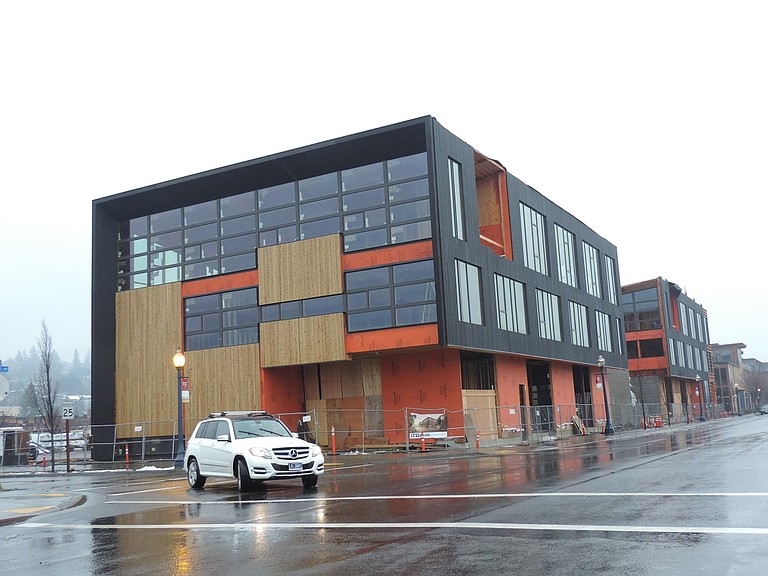 Wednesday, January 3, 2018
Ferment Brewery is just months away from its long-standing goal of establishing a Hood River footprint.
The innovative brewery, which has been produced since founding at Zoiglhaus in Portland, will be at home at Second and Portway as early as April, according to owner/brewer Dan Peterson. The building, constructed and owned by Key Development, is near completion.
Peterson has taken delivery of his new 20-barrel system and is primed to set it up. The brewery will have a second-floor taproom overlooking Event Site and the Columbia River; it is not too early to say it ranks among Oregon's best brewery views, along with Solera in Parkdale and Thunder Island in Cascade Locks.
•
Pfriem Family Brewing won multiple honors at the Brussels Beer Challenge in October, hosted in Belgium by Brewers Association Export Development Program. Pfriem was one of only three breweries in Oregon to place.
Eighty judges tasted 1,250 beers from around the world, subdivided into categories based on origin, typology and style.
Here are pFriem's medals:
Pint Defiance IPA — Gold: Pale and Amber Ale
Druif — Silver: Specialty beer, Italian style grape ale
pFriem lager — Silver: German-style Pilsner
Bailey's Taproom 10th Anniversary — Bronze: Specialty Beer (less than 7 percent ABV)
Other Oregon winners: Rogue Ales, Hazelnut Brown Nectar Ale, Silver for Flavored Beers; Pelican, Tsunami Stout, Bronze for Stout Exports.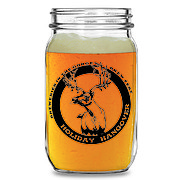 'Holiday Hangover' Fest rescheduled
The Breweries in the Gorge second annual "Holiday Hangover Festival" has been rescheduled from an earlier January date to Jan. 27 at Hood River Elks Lodge. Watch this space for updates.
Double Mountain releases A Zone IPA
Double Mountain Brewery and Taproom has introduced A Zone IPA (6.8 percent ABV, 72 BU), a winter IPA crafted and brewed with friends at Mt. Hood Meadows to celebrate their 50-year anniversary. A Zone is currently available in bottles and draft at the downtown Hood River Taproom and southeast Portland Taproom in the Woodstock neighborhood.
"We are delighted to bring this bright IPA to beer fans and help celebrate with our friends at Mt. Hood Meadows on their 50th anniversary. The extra bonus is you can use the trail map on the bottle to find the steepest runs," said brewmaster/owner Matt Swihart.
For 50 years, Mt. Hood Meadows has been getting folks down the slopes. In their honor, we offer this crisp and exhilarating IPA. Bright citrus carves through a forest of fresh bread and fruited pine, making any session on our home mountain a bluebird powder day.
SAMPLES …
Kudos to those taprooms that offer a five-ounce pour along with the usual 10- or 12- or 16-ounce. For $2-3 you can experiment with a new style or unfamiliar vintage, or enjoy the flavor of a 11.2 ABV brew without getting a buzz. Full Sail recently introduced five-ounce glasses and pFriem has them as well. (To be precise: it is a five-ounce glass and a four-ounce pour.) The reasons for not stocking 5-ounce glassware are understandable — expense, inventory, and shelf space — but seeing short-pour offerings on the menu is always a welcome sign.
•
I've always been guarded before about mentioning names when reading how outside beer commenters mix things up or, worse, leave things out. But this time I feel the need to point out a recent "beer tour" article in the Sunday Oregonian, by writer Jamie Hale. While I have always admired Hale's work, I was mystified last month when the beer tour that profiled most of Hood River County's brew scene mentioned every brew pub in the county except for Big Horse Brewpub in Hood River and Solera Brewery in Parkdale. Hale has not responded to my email asking him about this, so I am going to assume the omission was due to his not personally having visited the breweries and thus not being prepared to write about them.
As it happens, the two breweries are the smallest ones in the county. But small is no reflection on quality, of course. Neither brewery deserves to be excluded, given their ales as well as food and overall vibe. But historically, in my 18 years in the Gorge, I have seen over and over that Big Horse in particular gets left out of most articles. Full Sail, pFriem and Double Mountain all get regular mentions, but the little place on the side of the hill gets left out. If any local has not investigated what brewer Neal Brent has going there, I recommend it. Start with the MacStallion.
A good time to start is Wednesdays, January through May, for $3 pints of beers in the Big Horse regular rotation.
•
A recent night out at Trillium Café revealed the pleasures of pairing disparate Gorge beers with food.
We three ordered waters so we could cleanse palates as we traded sample quaffs, and all agreed that the ales we each ordered paired nicely with our respective plates. My wife, Lorre, ordered pFriem strong blond, a bold flavor to go with the toothsome tuna fish and chips; our son Delaney had the Thunder Island chocolate stout with his garden burger, and I chose Everybody's Country Boy with my ham-and-havarti.