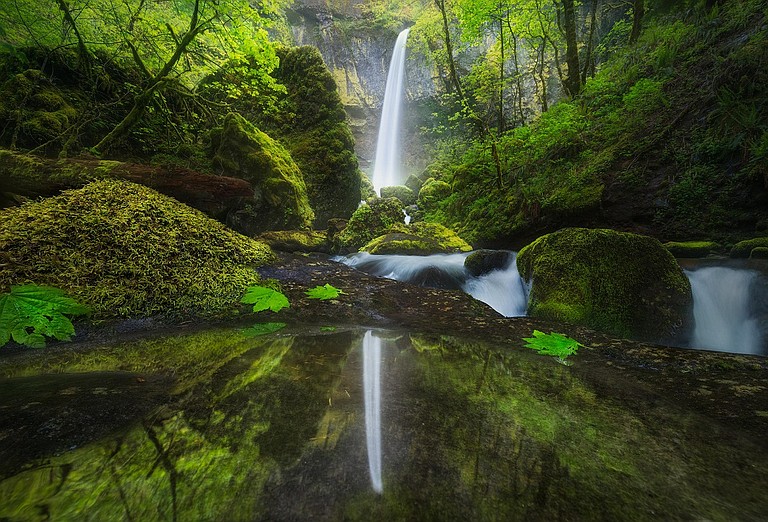 Saturday, January 6, 2018
Friends of the Columbia Gorge announced Matt Meisenheimer of Janesville, Wisc., as the grand prize winner of its third annual photo contest. The submission period for the contest ended on Sept. 10, a week after the outbreak of the Eagle Creek fire.
"The Gorge has so much iconic beauty, and photography is a vital way of preserving and celebrating that beauty. This year's photo contest entries showcased an incredible amount of variety and originality, and it was fun to experience so many familiar places and unique scenes through the amazing collection of images that were submitted," said contest judge Vince Ready, a Friends board member who owns and operates Lasting Light Photography in Hood River.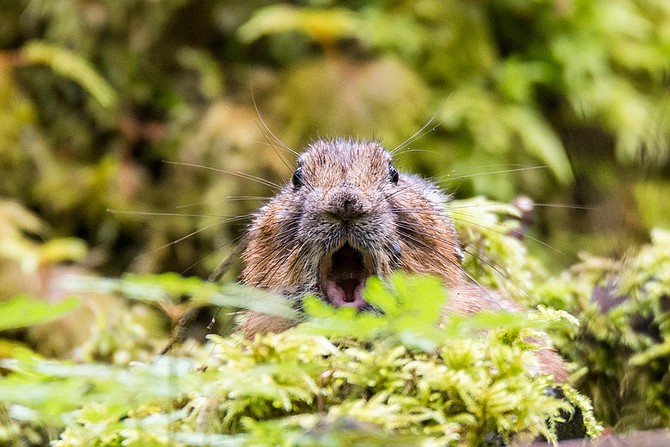 Meisenheimer's grand-prize winner, titled "Mirror," was taken at Elowah Falls in spring 2017, when he was visiting the Gorge from his hometown of Janesville. The technically-difficult photo shows both the falls and a perfectly symmetrical reflection of the falls in a pool of water downstream.
This year's contest was lent poignancy by the outbreak of the Eagle Creek fire on Sept. 2. Virtually all of the contest photos had already been taken by the time the fire began, and a high percentage of the submissions, including the grand prize and waterfalls category winning photos, depict areas later burned in the fire and which are now closed to the public.
"Elowah Falls is a sentimental favorite of mine, and the composition and crystal-clear reflection made this an easy decision," said photographer and longtime Friends member Greg Lief, the photo contest's other judge.
The photo contest, Friends' third annual, called for photographers to submit photos in any of five categories: Cultural (photos focusing on human-made objects), Scenic, Waterfalls, Wildflowers and Wildlife. Friends also encouraged photographers under age 18 to participate and gave a youth photographer award.
Contest winners were awarded gift certificates from sponsor Pro Photo Supply and a Columbia Sportswear backpack. All participants were entered into a drawing for a free night's stay for two at Skamania Lodge.
The full list of winners:
• Cultural category — Bill Partin
• Scenic category — Theresa Peterson
• Waterfalls category — Sean Estergaard
• Wildflowers category — Margot Kelley
• Wildlife category — Linda Steider
• Youth — Katie Colson
• Participants' drawing — Don Jacobson
Meisenheimer said, "This award is really humbling. The Gorge is one of my favorite areas and I've had so many special experiences in it. I'm honored by the selection and I hope it helps others see how beautiful the Gorge is so that they may protect and preserve it for the future."
In total, Friends' third-annual photo contest received a record-breaking number of entries: 533 total, from 125 photographers.
The grand prize photo along with all of the honorable mentions are available for the public to view at gorgefriends.org/photo-contest.