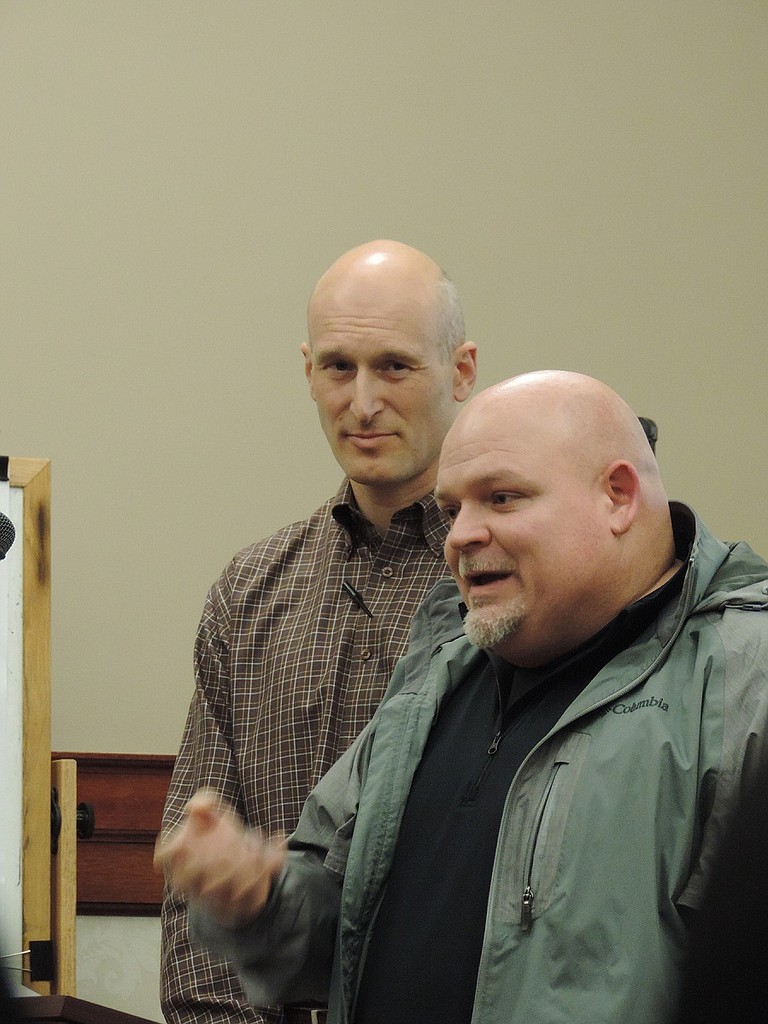 Wednesday, January 10, 2018
Hood River City Council gave unanimous assent on Monday to a "community identification card" proposal for Hood River County residents.
A citizen planning group, led by Gorge Ecumenical Ministry, asked Hood River County in October to consider adopting a government-issued identification card available to all who live in the county, age 14 and up. The program is expected to cost $90,000 in year one, $50,000 by the fourth year, when as many as one in four county residents would possess a card.
The county board is scheduled to hear a staff report on the proposal during work session on Jan. 16, at a time to be announced.
Mark Thomas, representing GEM, told Council the card is needed "because many people in our community lack photo ID, which is needed to access vital services, enhances public safety and serves as a meaningful symbol of inclusion." The card fee would be $20 and require renewal after three years (lower fees possible for seniors and students).
Supporters presented the plan to the Board of Commissioners last year, asking it to create an ordinance that would determine an administration protocol for the ID cards. A government agency or non-profit could be appointed to administer the program, Thomas said.
Police Chief Neal Holste said he supports the ID card plan, as long as applicants are vetted.
"It's a great thing. These people really need this," Holste said.
Hood River County Sheriff Matt English said Tuesday he supports the concept, echoing Holste's call for full vetting of applicants and an accurate data base.
"I don't see much downside. It can help a lot of people in the county," English said. "We see lots of folks who don't have accurate ID and for them to be able to possess it will help them, and also help us do our jobs."
In other action:
• Council Member Mark Zanmiller was appointed to represent Council in a review by Hood River Valley Parks and Recreation District of three firms seeking the contract to perform parks master planning.
• Jody Behr was re-appointed to the Urban Renewal Advisory Board, on fourth ballot, edging fellow applicants Luke McCarthy, Amanda Goeke and Keith Howell.
• Columbia Area Transit Executive Director Patty Fink gave an update on increased service to Portland, Odell and The Dalles, and fixed-route service in Hood River planned to begin in September. Fink also announced trial-expanded Heights and downtown weekend service this summer inside Hood River, planned in part to meet the needs of visitors, and asked the city to help with the $87,000 cost.
• Discussed a pending letter of concern over treatment of ICE detainees at the NORCOR jail in The Dalles, opting to postpone any action until the Jan. 22 meeting. In late December, councilors met individually with members of the Board of Commissioners to get feedback on the letter; Mayor Paul Blackburn said he wanted the council to hear from Councilor Kate McBride, who was absent Monday, on her conversations on the subject. NORCOR administrator Bryan Brandenburg will be invited to attend on Jan. 22.