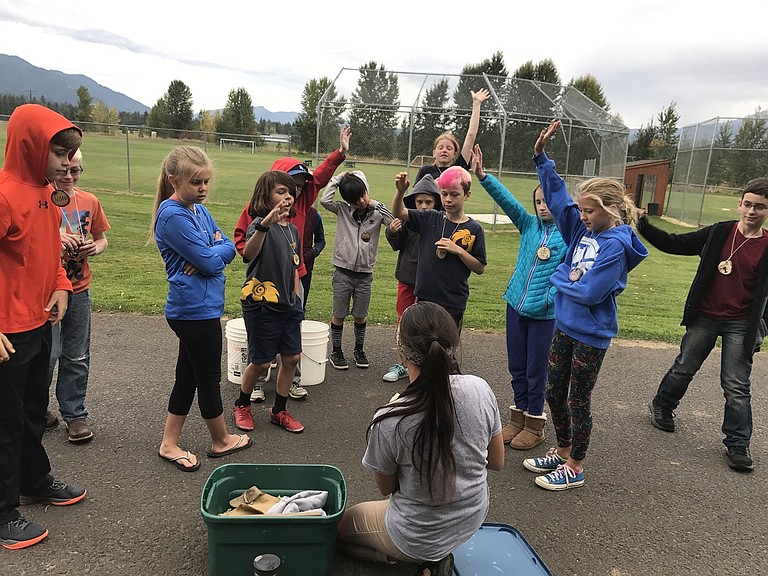 Wednesday, January 10, 2018
The Columbia Gorge Ecology Institute is hosting a free volunteer workshop for anyone interested in learning about place-based education in the Gorge and local volunteer opportunities in environmental education. The workshop will be held on Thursday, Jan. 11 from 5:30-7 p.m. in the Hood River Library Meeting Room, 502 State St., downtown Hood River.
The Columbia Gorge Ecology Institute is a local nonprofit that has been connecting youth to the wonders of the Gorge since 1996, said a press release, working with more than 1,400 students throughout the Gorge each year.
"Our programs would not be possible without the help of volunteers," said Makenna Jordan, JV/Americorps conservation educator at Columbia Gorge Ecology Institute. "We have a variety of opportunities to engage with students, both in the classroom and out on fieldtrips. We also have volunteer opportunities that can be tailored to your own schedule, including making costumes, fundraising, and outreach.
"We will provide you with the training and support that you need to have a fun and meaningful volunteer experience — all ages, interests, and skill-sets are welcome!"
For more information or to volunteer, email info@gorgeecology.org or visit their website at www.gorgeecology.org.