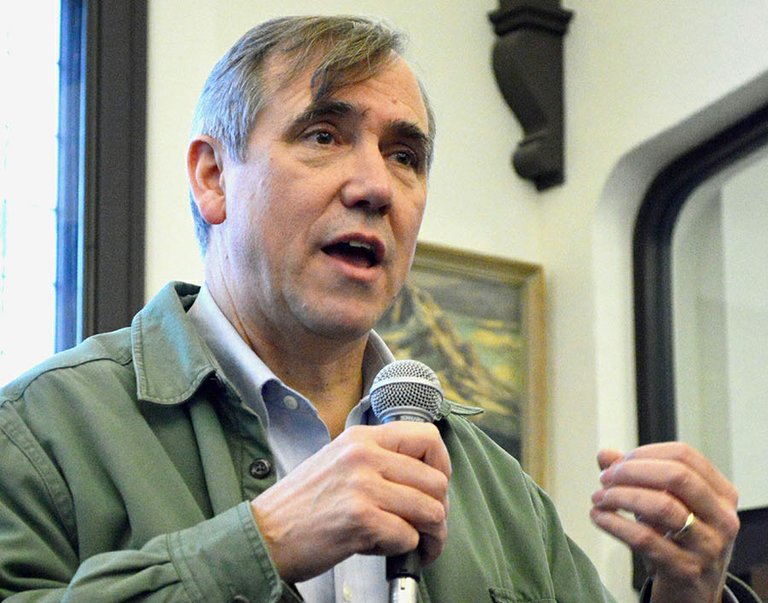 Originally published January 10, 2018 at midnight, updated January 10, 2018 at midnight
Oregon Sen. Jeff Merkley will hold town halls in Wasco, Hood River and Multnomah counties on Sunday, Jan. 14.
Merkley will take questions from constituents after a legislative update.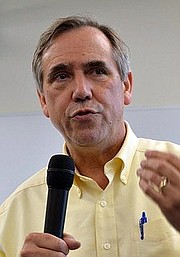 "The Senator is focused on a long to-do list of things Congress failed to get through (before the holiday break)," said spokeswoman Sara Hottman.
These include reauthorization of the Children's Health Investment Program and funding for community health centers, "both of which we know are really important to rural Oregonians," Hottman said.
Here is the Senator's schedule on Sunday:
Wasco County — 1 p.m. at Dufur School cafeteria
Hood River — 4 p.m. at Cascade Locks Elementary School gym
Multnomah County — 7 p.m., Parkrose High School gym, 12003 N.E. Shaver St., Portland
In addition, Merkley plans to address the pending financial Continuing Resolution (CR) needed to keep the federal government in operation; the current one expires Jan. 19.
"We're probably looking at another one (CR)," Hottman said.
Merkley is also expected to discuss his recent visit to the Demilitarized Zone on the Korean Peninsula, and to the China-North Korea border, the first by a U.S. Congressional delegation, according to Hottman. Merkley, who serves on the Foreign Relations committee, is keeping tabs on multiple international concerns, including unrest in Iran, she said.
Hottman said Merkley will update constituents on his work in Washington, D.C., answer questions and invite suggestions about how to tackle the challenges facing Oregon and America.
"In our 'We the People' democracy, town hall meetings are an essential tool for me to hear from Oregonians and represent their interests back in D.C.," Merkley said.
"I invite everyone in Wasco, Hood River and Multnomah counties to come and discuss what we need to do to strengthen our state and our nation."
Since joining the Senate in 2009, Merkley has held a town hall in each of Oregon's 36 counties every year. These three town halls will be his 327th, 328th, and 329th as a U.S. Senator.