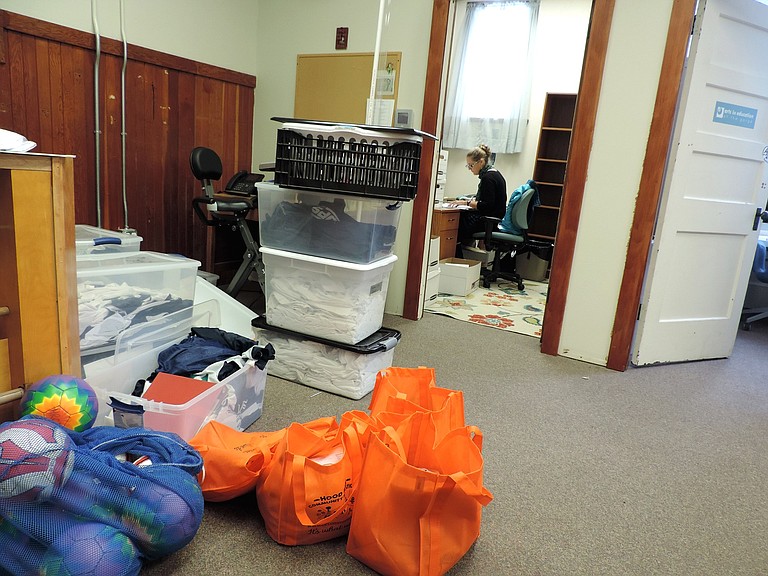 Originally published January 13, 2018 at midnight, updated January 13, 2018 at midnight
Coe Facility is a place in flux.
School District services and other offices using the historic building have moved to various locations around the District and other sites, and major renovations are about to begin.
Above, Laurie Stephens, executive director of Hood River Education Foundation, is seen shortly after moving out of her office in Coe, part of a shared suite with Community Education, whose equipment also was being staged for the move.
The Foundation moved next door to the District Office, and director John Rust said Community Education is sharing office space upstairs at the Hood River Aquatic Center; anyone with Community Ed business may go to the pool reception desk and ask to speak with Rust and staff.
In addition, County Facilities and Technology departments have moved to Hood River Middle School, in Room 99, accessible via an exterior door on the east end of the main building.