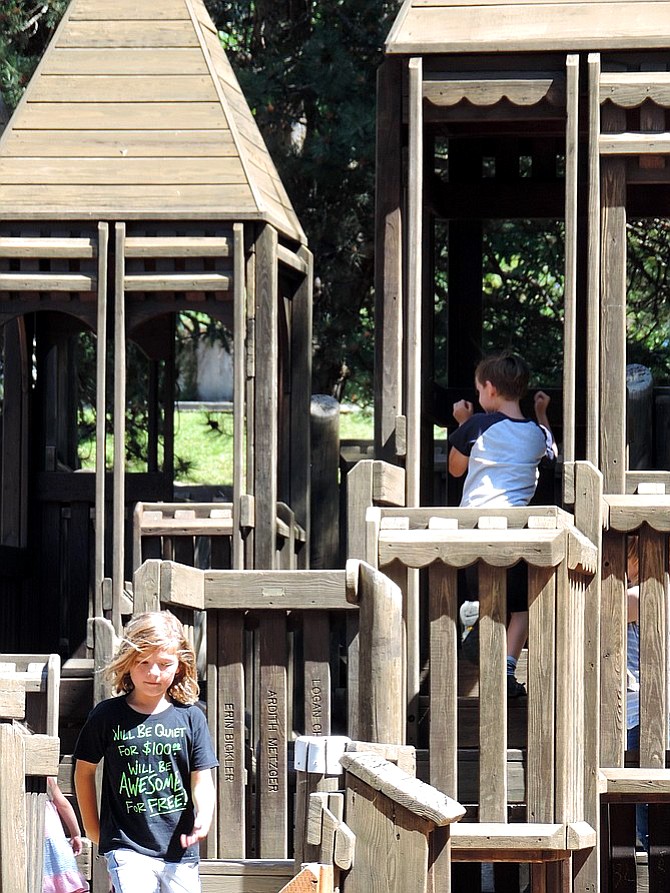 Originally published January 13, 2018 at midnight, updated January 13, 2018 at midnight
This story has been updated to include a link to the Children's Park donation website.
The Children's Park Steering Committee announced Friday that it needs to raise $100,000 in donations to replace the Children's Park playground structure at the corner of Ninth and Eugene streets in Hood River.
The replacement of the 25-year-old complex, which has reached the end of its lifespan, will cost approximately $400,000. The City of Hood River, in partnership with the Hood River Valley Parks and Recreation will contribute $300,000 to the project but the remainder will need to come via donations from individuals and corporate sponsors.
See upcoming Hood River News editions for details about community involvement in the project. Construction is planned for the first week of June.
The Steering Committee was formed last summer when it was discovered that the current structure was rotting and determined to be unsafe. Ithaca, NY, design company Play By Design, was chosen as the General Contractors for the design and construction of the new park but in order to keep the price down it will require a great deal of local volunteers during the construction phase.
The Steering Committee is made up of a representative from each of the following entities: City of Hood River, Parks and Recreation, The Next Door, Hood River Rotary, Livable Hood River and involved community members. A Go-Fund-Me page has been set up and several different donation levels have been established.
A donation of $100 will enable the donor to have a fence picket engraved and memorialized at the park. Picnic tables and benches can be purchased and larger donations will have their donation recognized on a placard on the individual implements of the structure. The committee needs to have two-thirds of the gap funds raised by April 1.
---
For donations, a gofundme account is posted at: https://www.gofundme.com/childrenspark
For more information, visit https://m.facebook.com/childrensparkrebuild