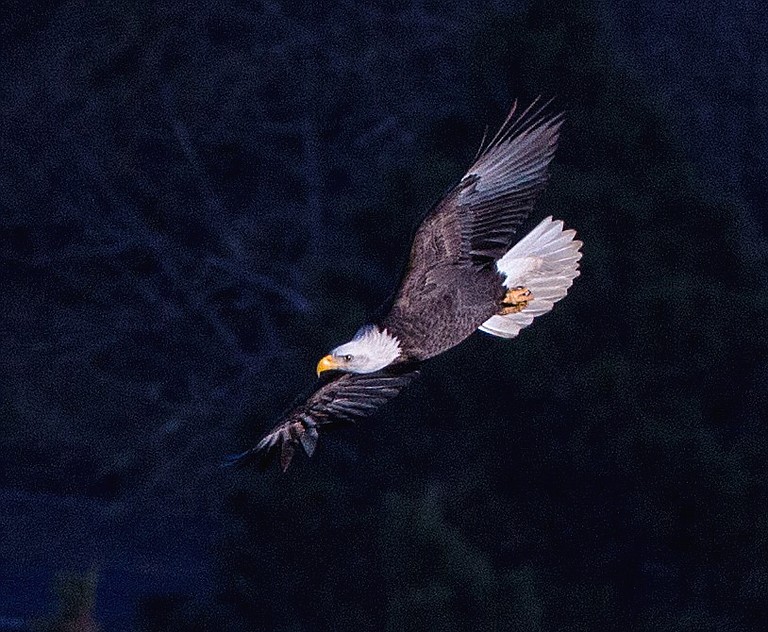 Originally published January 13, 2018 at midnight, updated January 13, 2018 at midnight
Stephen Datnoff writes: "The weather has been mixed but the sun finally came out on Saturday. And since it's that time of year where the eagles winter-over in the Columbia River Gorge; I decided to head out to Balfour, just west of the Klickitat River. Usually, I hike in to a spot where I get a closer advantage view of their action and flight pattern.

There is never a guarantee if and when the eagles congregate and fly in and out of this area. Some 165 eagles winter-over but that's over miles of river but it's not uncommon to see between 2 and 45 birds in this area and that might be instantaneous or waiting for hours, and if the winds aloft, they'd be soaring way up there and never coming down.
On this day, I decided a different approach. To be above the canyon about 200 feet, using the depth of the river and its darkness below for a backdrop and then wait, to see if a bird would fly upwards and out, having the sun illuminate its flight turns as the sunshine doesn't go that far down into the canyon. I like to photograph them either downward at them or even in elevation and not upwards into the sky.
The only drawbacks is the distance between me and the eagles is far away and the focus may be beyond my lens range."