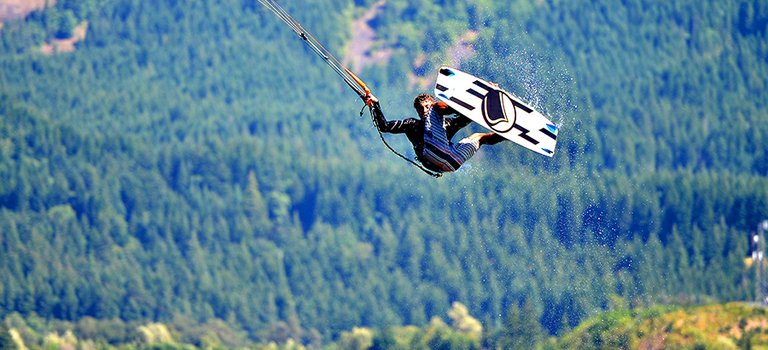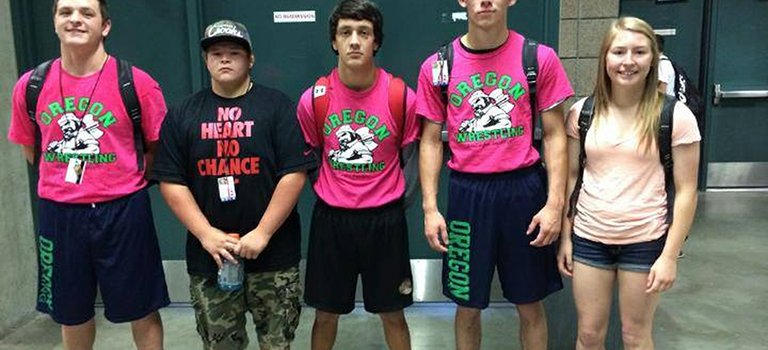 Due to extremely dry and hot weather conditions on the east side of the Mt. Hood National Forest, officials have issued public use restrictions effective Friday, July 11.
Managers say biking, disc golf probably not a good fit for the resort
Mt. Hood Meadows Ski Resort announced with enthusiasm last week that it has been granted a summer operations permit from the U.S. Forest Service. Starting with two one-day events this August, Meadows will be allowed to run limited summer operations for the first time in the ski area's 46- year history.

Heart, Strength, Tenacity: Seventh Kiteboarding-4-Cancer unifies with wind and water
The wind gods smiled on the Hood River Event Site Saturday afternoon. Despite a less-than-favorable forecast, the wind kicked in at about noon, increased throughout the day and blew strong and steady for several hours, giving the 154 participants of the 7th annual Kiteboarding- 4-Cancer fundraiser a full afternoon of sunny skies and steady wind to make this year's sixhour endurance race one of the best and most competitive in event history.

While many girls their age are relaxing in the sunshine, hanging out with friends, sleeping-in and catching up on the latest Zac Efron movies, Josee Claxton and Maddie May Lewis have been spending their summer vacation taking care of their animals, training and traveling the Northwest to compete in the summer rodeo and barrel racing circuits.
After the results of this week's semifinal round, the final match of the 2014 World Cup will be a battle between the European powerhouse Germany, and Argentina, led by global superstar Lionel Messi.

Columbia Gorge Racing Association (CGRA.org) hosted the annual Laser Gorge Blowout race from its headquarters in Cascade Locks to the Hood River bridge Thursday (official results unavailable as of presstime Friday morning).
2014 class: two teams and five individuals
The Hood River Valley High School Athletic Hall of Fame Committee recently announced its list of inductees for the 2014 class. Among the athletes being honored for their past accomplishments are five individuals and two teams from HRVHS and one individual from Cascade Locks High School.

Organizers of the Kollas-Cranmer Memorial Run were pleased, but apologetic, after the conclusion of this year's July 4 event. A record number of regestered participants – 387 runners and 118 walkers – turned out for the annual tradition, making it the best-attended run since records were started in 1975.

Wy'east defeated White Salmon 5-1 Thursday evening to claim the first-ever boys' Gorge Area Middle School Soccer League championship. The two teams had met twice earlier in the league's inaugural season, with Wy'east winning both by a narrow one-goal margin.
Kiteboarding 4 Cancer is this weekend; CGRA hosts Laser North American Championships

Big-air kiteboarding contest utilizes Xensr motion capture device
The second annual Hood River Huckfest was held last Thursday under sunny skies and moderate wind conditions, and at the end of several high-flying rounds, the big-air kiteboarding event had its champions.

Team enters state tourney as Tri-County's top seed
With temps reaching onto the mid 90s Tuesday, the stifling evening heat at Collins Field matched the intensity of a U13 Junior Baseball of Oregon match-up between Hood River and Reedville.
THE DALLES – Two residents of The Dalles hope to rally community support for a bike park with dirt jumps and berms that allow riders to test their skills.
Strikers vs. Strikers Saturday a sendoff for U14 team; Wachsmuth earns national wrestling title; Gorge FC ties Inter United 2-2 in last game of season