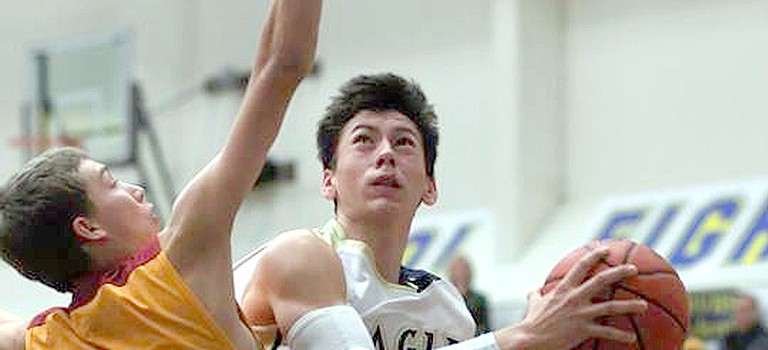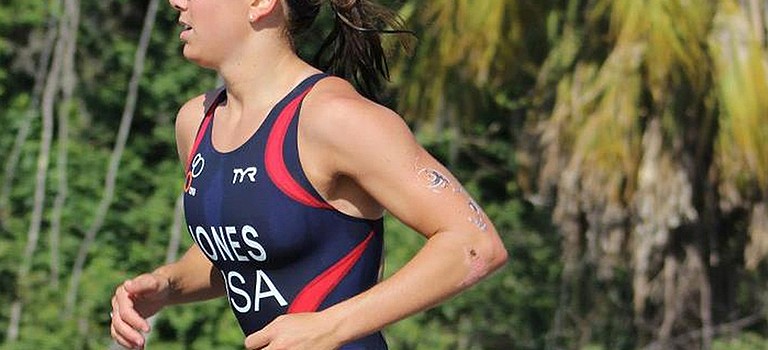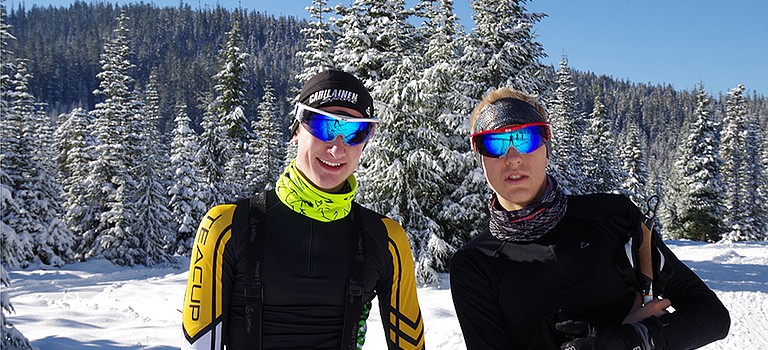 What a difference a year makes.

Collete Zack will soon trade the blue and gold of the Hood River Valley Eagles for the green and yellow of the Humboldt State Lumberjacks. Zach, a senior at HRVHS, signed a letter of intent Wednesday – National Signing Day — to play soccer for the D2 school in Arcata, Calif.

A first-hand account of wild double rescue on Mount Hood
JAN. 31, 2015: Erik Broms was climbing down from the summit of Mount Hood Saturday morning when two climbers roped together came plummeting down the mountain, right at him.
Hood River Valley High School varsity ski team continued its undefeated streak of Mt. Hood League racing last weekend at Mt. Hood Meadows.

Hood River Valley High School wrestling hosted The Dalles Thursday night for both teams' final dual meet of the season. 

Rules released last week account for projected run of more than 300,000 springers
Anticipating another strong return of spring chinook salmon, fishery managers from Washington and Oregon recently set the initial 2015 fishing season to run through April 10 on the lower Columbia River.

Patches of grass and rocks poke through the snow below the Mt. Hood Express chair lift at Mt. Hood Meadows Ski Area Saturday afternoon as sunny skies and warm temperatures continued to melt the already dismal snowpack.
Prep basketball roundup
The Hood River Valley High School varsity boys basketball team is enjoying one of its finest seasons ever.
Hood River Valley wrestling had four top-five placers and finished fifth overall in the 18-team Elks Memorial Invitational tournament over the weekend at HRVHS. Highlighting the all-day affair for the Eagles were Jason Shaner, Christian Marquez, Junior Manzo and Steven Swafford, who placed third, first, sixth and fourth, respectively.

'Matt would approve'
Matt Klee dedicated a great deal of time and energy building things for others, and now, as a year since his death approaches, an impassioned community is coming together to build something for him.
Hood River Valley High School will be one of just two locations on the west coast to host a special girls' wrestling clinic on Wednesday, Feb. 4 as part of USA Wrestling's goal of raising awareness and participation in female wrestling across the country.
The Hood River Valley High School varsity girls swim team sent a clear statement last weekend that it is intent on reclaiming the Columbia River Conference title — after losing it last year to Pendleton — and making waves at the 5A State Championships. At the annual Hood River Invitational Saturday, the girls claimed the team title and beat the next closest CRC finisher, Pendleton (4th place) by more than 100 points.
Hats off to our Team of the Week bowlers who rolled the most over their averages in last week's league action at Hood River's Orchard Lanes. Once again we have a nice mix of bowlers — some new, some household names and all of them on fire.
For Babe Ruth, players can register every Wednesday night at the Hood River Valley High School indoor hitting facility (next to HRV baseball's home field) from 7:30-9 p.m. A copy of your player's birth certificate is needed at registration. The fee this year is $90. For more information e-mail David Hough at: Yzhough@yahoo.com.

Eagles upset Pendleton with 33-point fourth
A relentless onslaught of aggressive full-court pressure and a late-game rally that included 33 points in the fourth quarter gave the Hood River Valley High School varsity boys basketball team a season-defining win Friday night at Pendleton.