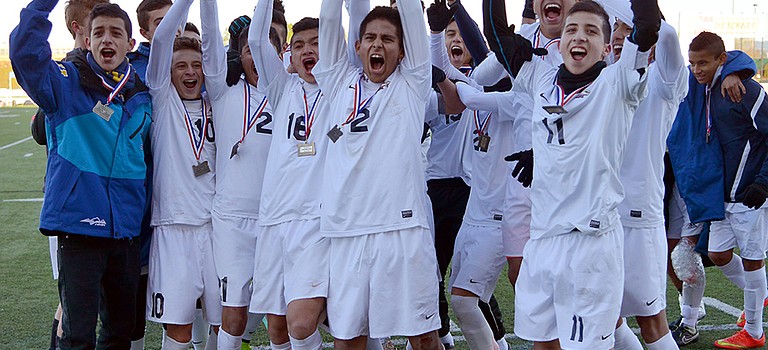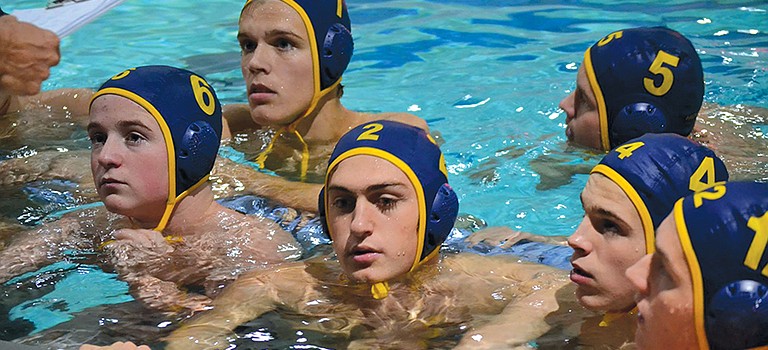 Hats off to the most improved bowler in town, George Buck, who took top honors in league action at Hood River's Orchard Lanes last week.

Although about 12,000 stragglers made their way through Bonneville Dam in the last week, the 2014 fall Chinook salmon run on the Columbia River is quickly tapering to an end. All told, some 2.5 million salmon and steelhead will have been counted at the Bonneville fish ladder this year (between Jan. 1 and the end of fall) as they continue their long journey from open ocean to their home streams anywhere from Eagle Creek just above the dam to the upper reaches of the Columbia and Snake River systems.

Key wins this week put Eagles atop conference
Sophomore midfielder Mona Diaz picked up a loose ball, drove into scoring territory and found the back of the net in the opening minute of Tuesday's varsity girls' soccer matchup between the Hood River Valley Eagles and The Dalles River Hawks.
Justin Crosswhite and Lauren Robinson posted personal records and the Columbia River Conference's fastest times of the season last weekend at the annual George Fox XC Classic at Willamette Mission State Park.

Undefeated, Eagles win 6-0 Tuesday, 8-0 Thursday
To say the Hood River Valley High School varsity boy soccer team is on a roll would be putting it lightly. From the looks of it, in fact, they're darn near unstoppable.
Vampires and Victims run is Saturday; Saddle Club hosts rummage sale; HRATS, Dirty Fingers host Halloween-themed Kleeway fundraiser party; Middle school coaches needed; CSRT FreeRide Team signups start
Vampires and Victims fundraiser is Saturday; Saddle Club hosts rummage sale; more

Gorge Youth Football League action comes to a head this weekend in The Dalles, where teams will face-off in an exciting day of season-ending league championship games.
Hood River Valley High School varsity football traveled to Salem last Thursday to take on the 6A McKay Royal Scots in the Eagles' last non-league game of the season.
The Hood River Valley Swim Team Ospreys hosted their annual Harvest of Gold Invitational over the weekend, with nearly 400 competitors from eight teams packing the house at the Hood River Aquatic Center.
For the second time in just a couple of weeks, Woody Eskildsen emerged as the No. 1 bowler of the week in league action at Hood River's Orchard Lanes.

HRV girls soccer wins 2-0, boys 5-0 in latest conference action
Matching muscle with muscle, Hood River Valley High School varsity girls soccer team kept its cool and outplayed a very physical Hermiston lineup Tuesday afternoon in a 2-0 home win at Westside School.
Get your freak on with the Hood River Valley High School Booster Club's Vampires and Victims fun run and fundraiser Oct. 18, 6:30 p.m. at HRVHS.
Carl Casey found the range last week in the Monday night Industrial league at Hood River's Orchard Lanes, where he stroked three scratch 200 games on his way to a fine 646 series.

"There's no magic in running, there's just hard work," says Brandon Bertam, Hood River Valley High School cross country coach, and with just two meets remaining before the Columbia River Conference championships, the first-year Eagles' coach says he's extremely happy with just how much hard work the team has put in to get ready for the season finale.