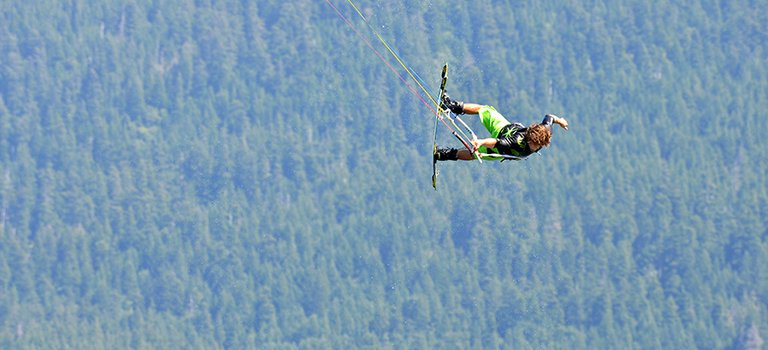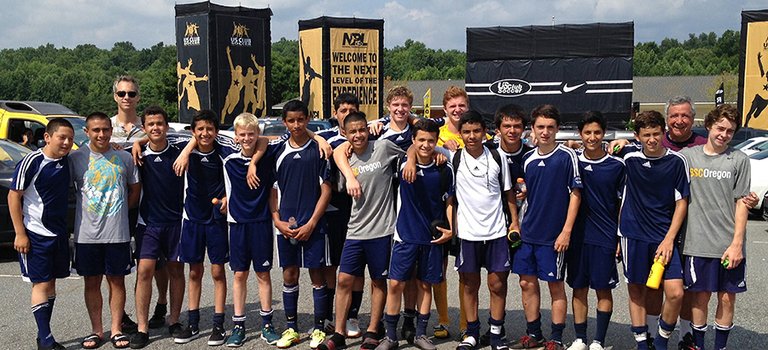 Pair races to raise awareness for child sex trafficking foundation
The "Mirage" points its bow at something all too real: the horrors of child sex trafficking.

Nearly 350 runners and walkers packed the streets of downtown White Salmon Saturday morning for the seventh-annual White Salmon Backyard Half Marathon.

The Gorge Roller Girls hosted Atomic City Saturday night at Hood River Valley High School in their final bout of the season, and for the many hundred fans who have followed the team through its first two years of competition since being formed, this was the bout to end all bouts.
Hood River's Chantelle Carter will soon be headed to one of the largest rodeos in the world: the Silver State International Rodeo in Winnemucca, Nev., June 27-July 5.

Ryan Ward highlights baseball list with 1st team pitcher nod
Hood River Valley High School varsity baseball and softball teams concluded praiseworthy seasons last week in the 2014 OSAA 5A state championships.

Hood River native Alex Titus is embarking on the trip of a lifetime.

HRV finishes second in state tourney, but graduates only three
The final play of Saturday's OSAA 5A state baseball championship between Hood River Valley and Sandy high schools came down to a high pop fly in foul territory beyond the first baseline. Down 8-3 with two outs, the chance of an HRV comeback was slim to none, and Sandy's first basemen sealed the victory, and the Pioneers' first-ever state baseball title, by catching the fly ball directly over the heads of the HRV lineup watching from Volcano Stadium's visitor's dugout.
Roller Girls' last home bout; Dirty Harlots bike team hosts fundraiser car/bike wash; more
Eagles stun Crescent Valley to advance; watch game live at OSAA.org/media
CORVALLIS — The "grind" continued with a stroke as Hood River Valley Eagles stunned the host and second-ranked Crescent Valley Raiders 8-1 on Tuesday, to win the Class 5A semifinal game and advance to the state final for the first time in 21 years. Eagle teams won state in 1986, 1988 and 1990 and reached the final in 1985, 1987 and 1993.

"Hold your heads up. Hold your heads up," coach Eric Keller told his girls Tuesday evening outside the dugout, as a strong west wind swirled dust devils around the infield of the Hood River Valley Eagles' home ballpark.

Seniors Anna Schlosser and Wyatt Webber were named Hood River Valley High School Athletes of the Year last week during an assembly to kick off the school's year-end Luau festivities. The annual distinction is awarded to the top outgoing male and female students and is voted on by HRVHS athletics coaches based on criteria such as personal performance and accomplishments, as well as team leadership, community service and GPA.
Roller Girls bout June 14; Dirty Harlots host bike team fundraiser; CSRT has Mt. Bike Club camp openings; 44Trails Association work parties scheduled

The Hood River Valley Eagles advanced to the OSAA/U.S. Bank/Les Schwab Tires softball state semifinals for the first time in 17 years after surviving a challenge from the tough Willamette Wolverines to get a 1-0 win in the 5A quarterfinals Friday at Westside Elementary School.
Multi-sport event draws more than 300 to enjoy Hood River Valley's many outdoor offerings
Conditions aligned perfectly Saturday for the inaugural Hood2River Relay Race, and if the unanimous expressions of blissful exhaustion at the finish line and after-party were any indication, the event promises to be bigger and better next year.
Team makes state semis for first time since 1993
You can't call these boys Cinderella, but their story is turning out to be just that.