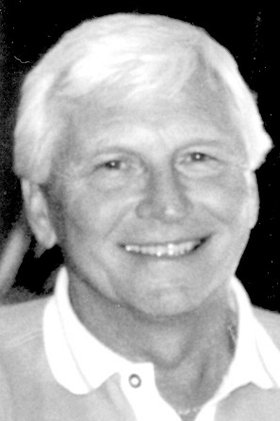 Wilbert "Wil" William Walters Sr.
May 7, 1935 - January 10, 2009
Wilbert William Walters Sr. passed away at Leesburg Regional Hospital Jan. 10, 2009.
Wil was born in Garrison, N.D., May 7, 1935, to William and Hulda Walters. His family moved west in 1943, and he graduated from Hood River High School in 1953.
He married Lorraine Buchheit and settled in Longview, Wash., where they raised their four children. Lorraine preceded him in death.
Wil was a hard-working family man. He transferred to work at NORPAC and was blessed to find the love of his life, Leslee Sheehe Robinson. They married at St. Rose Catholic Church in 1987 and lived in Longview with their dogs, Shi Shi and Spike.
When Wil retired in 1995, they moved to Sedona, Ariz., to enjoy the warm weather. Wil mastered the game of golf and enjoyed working at Ace Hardware. They later moved to Alpine Lake, W.Va., where he and Leslee resided, and wintered in Wildwood, Fla. He belonged to the Catholic church, several golf clubs and fraternal order of Elks wherever he lived.
Wil was an avid reader and had many interests. He loved playing Scrabble and cribbage, working outdoors, fixing and building most anything and helping anyone. He had the best sense of humor and a contagious smile. The love that Wil had for his wife, children, grandchildren, great-grandchildren, siblings, nieces, nephews and all of his many friends will forever remain in our hearts.
In addition to Wil's family and friends in the Northwest, Wil touched many hearts across the country, including California, Arizona, Florida, Virginia, West Virginia, Maryland, New Jersey, Ohio, Kentucky, Michigan and Sri Lanka. He was the most sincere and loving person who always made those he touched, even in the slightest way, feel special. We were all blessed on this earth by his presence.
He leaves behind his wife of 21 years, Leslee Walters, of Wildwood, Fla.; his children, Pam (Mark) Enbusk, of Kelso, Jeff (Kim) Walters, of Longview, and Kelly (Jeff) Klein, of Kelso; a daughter-in-law, Debbie Walters, of Toutle; a stepdaughter, Amy (Bob) Guess, of Benton, Ky.; his grandchildren, Amy Swanson, Joshua Evans, Jodi Enbusk, Ryan and Nicole Walters, Cody Blakley, Abby Klein and Brady and Olivia Guess; three beautiful great-grandchildren; many nieces and nephews; his sister-in-law, Bette Walters, of Hood River, Ore.; a brother, Arlen Walters, of Camas, Wash.; and two sisters, Darlene Dorman, of North Plains, Ore., and Betty Wade, of Lewiston, Idaho.
In addition to his first wife, he was preceded in death by a son, Wilbert William Walters Jr.; and his brother, Gerald Walters.
A memorial Mass will be held at 11 a.m. Friday at St. Rose Catholic Church, 2571 Nichols Blvd., in Longview.
In lieu of flowers, memorial contributions may be made to the Community Home Health & Hospice, P.O. Box 2067, Longview, WA 98632.