Obituary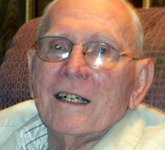 Jack Herman Green, aka "The Iron Man," made his final journey to his real home, Heaven, on Thursday, May 27, 2010, from his home in Mt. Hood, Ore., at the age of 84. He was surrounded by his wife, Guyneth, ...
Archille Jean Menard, of Hood River, passed away in a Portland care facility May 11, 2010. He was born May 13, 1951, in St. Mary's Hospital, San Francisco, Calif., to Dorothy Brown Menard and Archille (Arch) John Menard. Dorothy was ...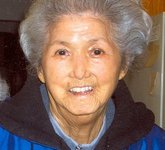 Longtime Hood River resident Lilly C. Nishimoto died May 28, 2010, in her home surrounded by loved ones. Lilly was born April 4, 1925, in Kirkland, Wash., to Kakusaburo and Koto Morioka. She was raised in Bellevue, Wash., until the ...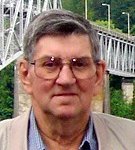 Marvin Orval Borton, 82, known as "Mick," of Hood River passed away June 2, 2010, at the Veterans Medical Center of Portland surrounded by his wife and children. He was born April 8, 1928, in Baker City, Ore., to George ...
Jeanne M. Petersen went to be with her Lord and Savior at the age of 83 in Hollister, Calif., at Mabie Northside Convalescent with her husband and family at her bedside, after a long battle with Alzheimer's. Born in Lynn, ...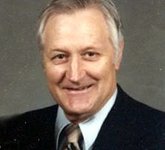 Royce Roberts, of Parkdale, Ore., passed away at his home with family by his side on June 11, 2010, and just turned 87. Services are planned for 11 a.m. Friday, June 18, at the Hood River Church of Jesus Christ ...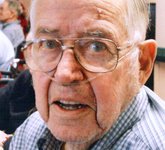 Robert "Bob" De Tar, of Hood River, Ore., passed away on June 7, 2010, at the Oregon Veterans Home in The Dalles. He was born in Wellsville, Kansas, on Dec. 14, 1921, the second son of Carl and Edith De ...
Joseph Albert Fanger, the seventh of 11 children of Joe and Rose Fanger, of Condon, Ore., died May 14, 2010, at the Stroke Center in Vancouver, Wash. He suffered a massive stroke at his home near Lyle, Wash., on May ...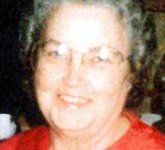 Bettie Jeane Engle, born April 5, 1934, flew home to her Lord this past Sunday, June 13, 2010, at the age of 76 after a long illness. As a believer in Jesus Christ, Bettie held on to her faith until ...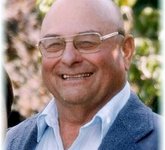 Longtime Mosier, Ore, resident Grant Edward Wilson passed away at his home on June 21, 2010. Grant was the oldest child born Feb. 28, 1936, to Harry and Fern Wilson of Mosier and was raised and educated in Mosier. Grant ...
Hana W. Kinoshita of Hood River passed away on Monday, June 21, 2010, at Providence Hood River Memorial Hospital in Hood River, Ore. She was born in Sumner, Wash., on July 15, 1921, to Eitaro and Hisa Wakamatsu. She moved ...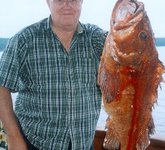 Richard Norman Birkett, 85, passed away June 21, 2010, at his home in Hood River, Ore. He was born June 2, 1925, in Wyondotte, Mich. Richard served in the Air Force during World War II. After the war he went ...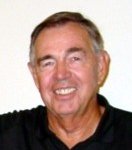 David Lee Franklin was an extraordinary man who showed great generosity and compassion toward others. David was a loving, devoted husband for 50 years to Ellen J. Franklin and a caring, dedicated father to Karen F. Lowther, Stephen D. Franklin, ...
Sandra Kay Hurn passed away at her home in White Salmon, Wash., June 24, 2010, at the age of 70. She was born on May 2, 1940, in The Dalles, Ore., to Marie (Metteer) and Kenneth Zachary. Sandy graduated from ...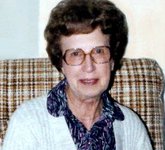 Longtime Hood River resident Hazel May Allen Dalleske peacefully, went home to be with her Lord, June 25, 2010. At the time of her passing, she was a resident of the local Hawks Ridge Assisted Living Community, and she remained ...