Obituary
Cynthia Lynn Lang passed away from pneumonia in Hood River on Nov. 29, 2012. She was born Jan. 19, 1961, at Good Samaritan Hospital in Corvallis, Ore., to Betty and William Barnett. Cynthia graduated from Clovis California High School and ...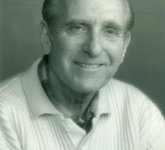 Robert Kent Rosemont was born Aug. 7, 1922, in Findlay, Ill., to Harold Erwin Rosemont and Carolee Katherine Schwartz. The family relocated in 1924 to western Los Angeles, where Kent attended school. Kent's higher education included attendance at UCLA, George ...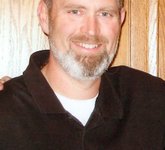 Brian Scott Spurr passed away at his home in Parkdale, Ore., on Nov. 30, 2012, at the age of 52. He was born April 19, 1960, in Burnaby, British Columbia, Canada, to Anne (Pecuch) and Stewart Aubrey Spurr. He went ...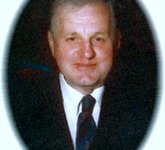 David Bruce Keir, 75, passed away at his home on Dec. 7, 2012, surrounded by his loving family. He was born Nov. 6, 1937, to Paul and Nellie Woodin Keir in Hood River, Ore. David grew up in Hood River. ...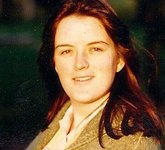 Christine Marie Auel was born March 22, 1961, in Seattle, Wash., to Kathleen and Chester Johnson. She passed away Dec. 6, 2012, due to cardiac arrest brought on by symptoms of lupus. Christy is survived by her parents; her brothers, ...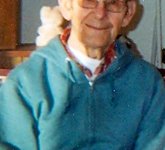 Clifford Elford "Cliff" Blackwell was born May 12, 1926, in Aline, Okla., to Jerry and May Blackwell and passed away on Monday, Dec. 10, 2012, at his residence in Hood River, Ore., with his wife, Erma, by his side. Cliff ...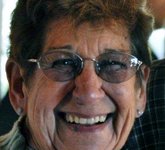 Margaret (Peggy) Madison (Bays) Berthold, 88, a resident of The Dalles, Ore., died on Saturday, Dec. 8, 2012. She was born Oct. 10, 1924, in Pasadena, Calif., to Thomas and Rosamond Bays. She grew up in Lakeview, Ore., on a ...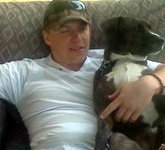 Vincent Seth Sonesen, 24, of Parkdale, Ore., passed away unexpectedly on Dec. 9, 2012. Vinny was born Dec. 8, 1988, in Worland, Wyo., to Brian Sonesen and Sherri Miller. Vinny grew up in Greybull, Wyo., and Norway, Mich. His hobbies ...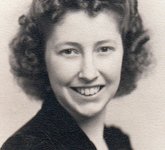 Vernita Crystal Hawks, 90, of Lebanon, Ore., went home to be with her Lord and Savior Jesus Christ on Friday, Dec. 14, 2012, at Avamere Rehabilitation of Lebanon. She was born June 8, 1922, to Lloyd and Mabel Henson on ...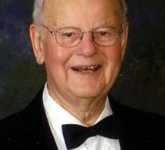 Respected Hood River businessman and community volunteer Russ Guppy, 94, died peacefully Dec. 9, 2012, in Beaverton, Ore. Russ lived in Hood River for 65 years. He owned and operated Russ Guppy Distributor, selling and delivering ice cream and frozen ...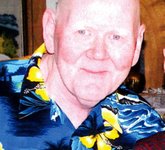 David Herbert Cochran, born in Hood River, Ore., Feb. 9, 1950, died in Walla Walla, Wash., Nov. 27, 2012, at the age of 62. He was preceded in death by his father, Herbert A. Cochran, on Sept 28, 1949, and ...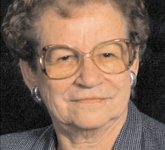 Gertrude Helen Porterfield, 94, longtime Hood River, Ore., resident, passed away peacefully on Monday, Dec. 16, 2012, in a Portland area foster care home. She was born Aug. 26, 1918, in Salem, Ore., to Joseph and Ruby (Hill) Scharf. Gertrude ...
Jaime Elizabeth Shipman Grosshuesch, 66, of Cannon Beach, Ore., died Saturday, Dec. 15, 2012, after a long battle with cancer. She was born to James and Jane Shipman Oct. 10, 1946, in Neenah, Wis. Jaime attended Miami University and graduated ...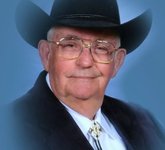 James "Jim" W. DeRoest 76, a resident of Goodrich Creek Road near Baker City, Ore., died Dec. 24, 2012, at his home. Recitation of the Rosary will be said Friday, Dec. 28, at 9:30 a.m. in St. Francis de Sales ...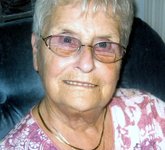 Joyce Frazier went to live with the Lord while surrounded by her loving family on Dec. 21, 2012. She was born in Umatilla, Ore., on May 23, 1933, to Ralph and Ellen Lyon. In 1950 Joyce was the Queen of ...