Obituary
Kay Etola Lee, 73, went home to be with the Lord on Oct. 25, 2014, at her home in Hawks Ridge Assisted Living Community, with her daughter Denise and longtime friend Nita Applegate by her side. Kay was born July ...
Shirley Hutton, 84, passed away Oct. 31, 2014, at her home in Cascade Locks, Ore., surrounded by those who loved her. Shirley was born Sept. 7, 1930, in Greenwich, N.Y., to John and Hazel (Lewis) Monroe. Shirley proudly served our ...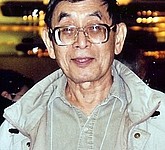 Robert S. Takagi, 88, of Oakwood Terrace, Brunswick, Maine, died Saturday, Nov. 1, 2014, at his home. He was born in Hood River, Ore., April 28, 1926, the son of George and Hisae (Yamasaki) Takagi. He attended Hood River schools ...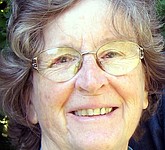 Shirley Ann Karr, 75, was born Aug. 5, 1939, in Moscow, Idaho, to Donald W. Town and Laura M. (Carlton) Town. She passed away peacefully on Thursday, Oct. 30, 2014. Shirley married Glenn A. Karr on Sept. 25, 1958, in ...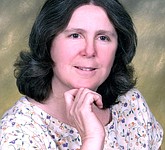 Sharon Ramona Lee Staley, 60, was born Nov. 20, 1953, in Bremerton, Wash., and passed away Nov. 3, 2014, with her husband, Ralph Staley, her mom, Jean Lee, and her brothers at her side in their home near Mount Hood, ...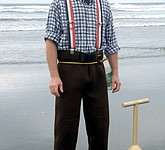 Edward Lloyd Tornow, 50, passed away on Friday, Nov. 7, 2014. He was born Sept. 11, 1964, in the Panama Canal to Edward Lloyd and Patsy June (Long) Tornow. A graduate of Cascade Locks High School in 1982, Ed joined ...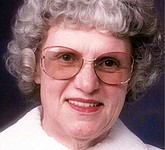 Lois Eileen Claflin, 80, passed away peacefully on Nov, 9, 2014, at Providence Hood River Memorial Hospital in Hood River, Ore., surrounded by her family. Lois was a 50-plus year resident of Hood River. She was born March 18, 1934. ...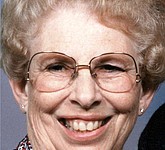 Marjorie Oates, 88, passed away peacefully on Friday, Nov. 7, 2014, at home at Providence Down Manor in Hood River, Ore., with her beloved husband Jimmie holding her hand. He says he was the first to hold her hand, as ...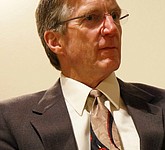 Gregory Michael Herman was born on March 9, 1950 in Ross, Calif., and died in Hood River, Ore., on Nov. 18, 2014. Greg was preceded in death by his parents, Richard and Patricia Herman. Greg is survived by three sisters: ...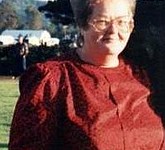 Karen Jean Schmitt was born in Akron, Ohio, on Dec. 11, 1945, to George and Mary (Young) Palmer. Karen passed away in Tillamook, Ore., on Nov. 20, 2014, at the age of 68. Karen's family moved to Hood River, Ore., ...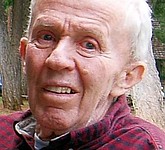 George "Tommy" Marsh, 83, passed away Nov. 18, 2014, at his home in Dufur, Ore. George was born Oct. 23, 1931, to Uncas and Edna (Huskey) Marsh. Growing up, he lived much of the time with his grandparents Bill and ...