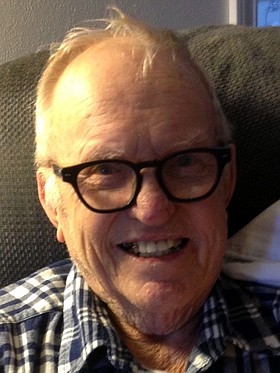 James "Raburn" Parker
August 25, 1935 - March 20, 2015
James "Raburn" Parker, longtime resident of The Dalles, Ore., passed away March 20, 2015.
Raburn was the oldest of four children; born to Conor and Katie Parker, in Cade, Okla., on Aug. 25, 1935. Raburn grew up in Parkdale and Hood River, graduating from Hood River High School. He then lived in The Dalles, working at Harvey Aluminum Plant for over 30 years.
In 1981, Raburn married Maxine "Punky" McBride in The Dalles Raburn was a member of the First United Methodist Church, and the Eagles Lodge in The Dalles and the Legion in Hood River. He loved to fish, golf and cook, was an avid reader and loved crossword puzzles. He relished all the trips he and Maxine took to the Oregon Coast at Lincoln City. His favorite trip was the Nashville trip they took with several of his wife's sisters and brothers-in-law and his two stepdaughters.
Raburn is survived by his wife, Maxine "Punky," his son and daughter, Mike Parker and Lillian Parker of Tacoma, Wash.; stepdaughters Tylene Thomsen, of Roseburg, and Kim Gillet, of Hermiston; sisters Cordie Brown of Silverton and Patsy Short, of Vancouver, Wash.; 12 grandchildren and three great-grandchildren.
A memorial service was held Tuesday March 24, at First United Methodist Church in The Dalles; interment was at IOOF Cemetery. Memorial contributions may be made to the First United Methodist Church, The Dalles.