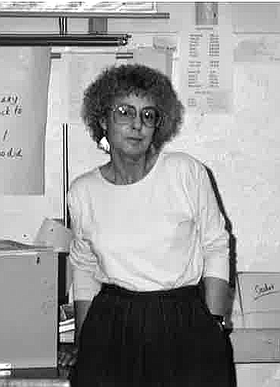 Alice Yolande Land
Hood River, Ore.
November 12, 1943 - July 30, 2017
Alice Yolande Land, age 73, passed away peacefully on Sunday, July 30, 2017, at Providence Hood River Memorial Hospital, in the presence of her loving and devoted partner, Leonardo (Leo) O. Baca, of 26 years.
She was born on Nov. 12, 1943, in Milwaukee, Wisc., to Will Charles Brunnich and Lena Krieg Brunnich. Her half-sister, Meta Schmechel, preceded her in death; her younger brother, Eric Brunnich, 71, survives her. She attended schools in Wauwatosa, Wisc., and Milwaukee. She graduated from Soloman Juneau High School in 1961. She then attended the University of Wisconsin-Madison, where she completed her undergraduate degree in education. She then taught at St. John's Elementary School in Waunakee, Wisc. From there, she traveled to Europe. She backpacked from country to country, which included Switzerland, Latvia, Estonia, Lithuania, Belarus, and Greece.
After returning to the United States, she moved to Oregon. She lived in Coos Bay and Eugene, finally settling in Hood River, where she continued her career in teaching. Her career spanned approximately 35 years, teaching at Hood River Middle School and lastly at Hood River Valley High School, until she retired. Her main focus of teaching was in the language arts area.
Her interests were eclectic and wide ranging, and included flower, vegetable and fruit gardening. She also enjoyed books, music, movies and travel.
Yolande also loved animals and had a number of different dogs and cats. She loved tending to her humming birds and the collection of goldfish she kept in a water recirculating pond in her back yard. She also enjoyed some lifelong friendships.
In 1991, she met Leo Baca, who would become her life's partner, friend, traveling companion and confidant of more than 26 years.
She also enjoyed a close relationship with her brother, Eric, and his daughter, Gabriel, who has lived in France for the past 10 years. Eric always valued her for the many positive influences she had on him, and he values how he was able to positively influence her. He thinks of her fondly and with affection when he sees humming birds and flower gardens with their rainbow shades of color.
Services have already been held. Please feel free to donate to a charity of your choice, or any animal shelter or educational endeavor.