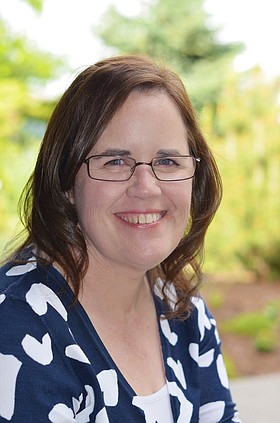 Monique "Nique" Elaine McNeel Myers
Lyle, Wash.
January 30, 1964 - October 27, 2017
Monique "Nique" Elaine McNeel Myers, 53, died at her home in Lyle, Wash., on Friday, Oct. 27, 2017, surrounded by loved ones.
Monique was a beloved wife, daughter, mother, grandmother, sister, aunt, niece, and friend. She was born in Vancouver, Wash., the second of four children, to Roxene (Sarvela) Woods and Harold Frank McNeel Jr. on Jan. 30, 1964. She spent her childhood near Vancouver until her family moved to Lyle in 1976, where she graduated Valedictorian from Lyle High School in 1982. For 38 years, she shared her life with her high school sweetheart, Scott Myers, and together they created a loving and close-knit family in Lyle, including their three children Meagan, Chad and Kailee. In addition to her longtime employment at U.S. Bank in both The Dalles and Hood River, she, along with her husband, owned and operated the Murdock Mini Mart in Murdock, Wash.
Intelligent, adventurous and kind, Monique had a great sense of humor and made everyone who knew her feel welcomed and at ease with her beautiful smile, rosy cheeks and gentle spirit. She took great pleasure in experiencing life, whether it was cozying up with a good book, sharing her grandmother's playful old-fashioned songs, gathering with friends and family, or traveling both near and far. She took numerous trips throughout the years — her favorites including her visits to the Oregon and Washington coasts, camping in the mountains and her unforgettable adventure to Ireland with her daughter Kailee. But above all else, she was a proud grandmother and cherished her time with her grandchildren Lucas Scott Padgett, Callaghan Brent Padgett and Haley Elaine Padgett.
Monique will be deeply missed by her loving husband Scott Myers; children Meagan (Josh) Padgett, Chad (Carmen) Myers, and Kailee Myers; parents Roxene and Keith Woods, and Frank and Theresa McNeel; her siblings Chris (Andrea) McNeel, Jenny (Jeff) Heldstab, Adam McNeel, Kevin (Rebecca) Woods, Kurt Woods, Brian (Wendy) Scattergood, and Kevin (Jerissa) Scattergood; and three grandchildren and numerous loving relatives and friends. She was preceded in death by her sister René McNeel Smith (Robert Smith Jr.).
A memorial service will be held at Covenant Christian Church in The Dalles, Ore., on Saturday, Nov. 11 at 1 p.m. A private graveside service will be held at Balch Cemetery in Lyle.
Services for Monique Elaine McNeel Myers
November 11, 2017

Memorial service: 1 p.m.
Covenant Christian Church in The Dalles