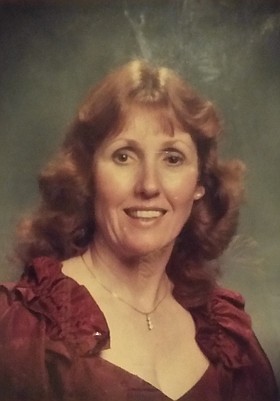 Janet Anne Manser
Sacramento, Calif.
March 8, 1938 - September 13, 2017
Janet Anne Manser passed away on Sept. 13, 2017, at her home in Sacramento after a short but devastating disease which followed many years of other afflictions. She believed that this last illness was caused by the fact that she was a spontaneous, free-spirited, fun-loving good woman who lived her life honestly and unapologetically. She was not just a lady; she was, in her own words, "a big cup of wonderful covered in awesome sauce with a splash of sassy and a dash of crazy!" She left behind a massive amount of stuff to her family and friends who have no idea what to do with it. So, if you are looking for a Pink Sony Sound Rider Boombox, two extremely large TV's from the '90s, large ceramic roosters (we think), a 2001 yellow Honda Civic (she loved putting the pedal to the metal in brightly colored cars), or even a very large panda collection, you should wait the appropriate amount of time and get in touch. Tomorrow would be fine. This is not an ad for a pawn shop, but an obituary for a great woman, mother, grandmother, great-grandmother and friend, born on March 8, 1938, in Marshfield (Coos Bay), Ore. She is the daughter of Alice Elizabeth Johnson and Percy Gordon Manser.
Janet came from humble beginnings — often eating horsemeat when she was growing up because the family could not afford anything else. She always adhered to what her Mother told her: "Within a one mile radius of where you are standing at this very moment, there are 12 things to see or do which are free. To miss any of them is a cardinal sin." As a result, Janet saw many things other people missed and had experiences others did not. Her sense of adventure was astounding and enabled her to meet numerous legendary people and have countless extraordinary exploits.
Janet's grandfather, Percy L. Manser, was a world-renowned artist who lived in Hood River, Ore. It was not always easy to share the Manser name because when she was recognized as the granddaughter of Percy Manser, she had to be on her best behavior! Despite that, she was always proud of that name, proud of her grandfather, and that he taught her about art. He often took her with him on sketching and painting excursions. He gladly gave her brushes, canvases and whatever else she needed to paint. Janet's painting eventually won her the prestigious "Gold Key" for excellence in art when she was a freshman in high school. One of Janet's paintings even hung in the Carnegie Institute! Janet loved the arts, and did much volunteer work at the Crocker Art Museum in Sacramento, Calif., as a docent and art lecturer. She was also a very accomplished stain glass artist, completing a Tiffany-style lamp shade that hung for many years over her dining room table.
Janet had a strong testimony of her Savior which helped sustain her through life's many challenges, including her last, greatest challenge. She believed in redemption and she never surrendered. She believed that she was here to right wrongs and work diligently for the rights of other beings on the earth. She fought for elder rights — rights she saw taken away when she ran a home for elderly people. She was an animal rights advocate, believing wild animals belonged in the wild, not in zoos or circuses. She also tutored elementary school children from Vietnam and Cambodia in speaking English.
But especially, Janet had a great sense of humor. She loved catching people off-guard, costume parties, practical jokes, and storytelling. She loved life and felt each day was an adventure. She especially loved boating. She won medals for her roller skating. Janet was legendary for not holding back her opinion and a knack for telling it like it is. With that said, she was genuine to a fault, a pussy cat at heart (or lion). However, her words of encouragement, wisdom, and comfort kept all who knew her in line, taught the "school of hard knocks" and gave us something to pass down to our own families.
She loved her family and friends more than they will ever know. She leaves behind a very dysfunctional family of which she was very proud. She is survived by her sister, Marilyn Nina Avolio (Gennaro), children Richard Manser Sullivan, Patrick Mercer Sullivan, Justine Elizabeth Lorraine Sullivan, and Glenn Dimetros Nitsos (April), and sons from another mother, David Berkowitz and Edgar Smith, as well as a daughter from another mother, Ann Grant-Micheletti. She is also survived by grandchildren Sherry Sullivan O'Leary, Tamara Mahon (Cindy), Katie Ann Casey, Jade Nitsos, Loren Nitsos, Spencer Nitsos, and Emma Nitsos, and great-grandchildren Alyssa O'Leary, Kellen Mahon and Ronan Manon. She is also survived by her two precious cats, Wallace and Gromit, and pre-deceased by her many beloved cats, all whom loved her dearly and will never forget her tenacity, wit, charm, grace, undying love and caring for each of them.
Janet requested that in lieu of flowers to please give generously to the Wolf Education Research Center in her memory. Please note Janet's new address: Idlewild Cemetery, located at 980 Tucker Road, Hood River, where she will dwell next door to her Mother and Great-Grandmother, Alice Shay (Warmoth).
Services for Janet Anne Manser
November 11, 2017

Graveside service: 10 a.m.
Idlewilde Cemetery, 980 Tucker Road, Hood River, Block 9, lot 16, grave #8