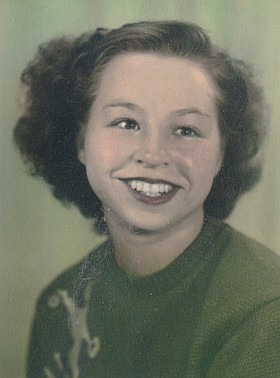 Shirley Mae "Skip" Colclesser Hatfield
Lebanon, Ore.
February 7, 1930 - October 17, 2017
Longtime Hood River Valley resident Shirley Mae (Skip) Colclesser Hatfield passed away in Lebanon, Ore., on Oct. 15, 2017, after a long illness. She was born Feb. 7, 1930, to Edgar L. Colclesser and Ida McGarvin Flint Colclesser. She attended school in Parkdale, Hood River and at Portland Community College.
She married the love of her life, Robert (Farmer) Hatfield, who preceded her in death on Nov. 10, 1988. In her younger days in California, she played professional baseball and was in professional roller derby.
She was preceded in death by her husband, her parents, her brother Carl Flint, sister Juanita Flint Stuart, and brothers Glen and Willis (Wink) Colclesser. She is survived by her sister Barbara Colclesser Lowe of Hood River, brother Robert Colclesser of Corbett, Ore., and many nieces and nephews.
She is interred at Willamette National Cemetery with her husband Robert.