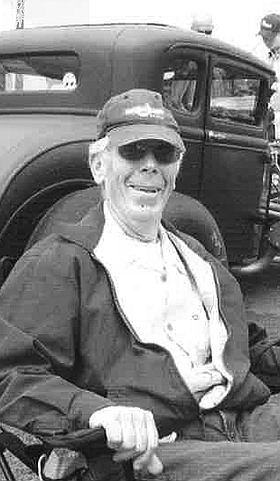 Richard McCurdy
Hood River, Ore.
May 25, 1939 - August 27, 2017
On Sunday morning, Aug. 27, 2017, Richard McCurdy passed away peacefully with his family by his side. He was born May 25, 1939, in Long Beach, Calif., the son of Bruce and Mary McCurdy. He graduated from Canoga Park High School in 1957 and earned his automotive mechanic degree from National Technical Schools, Los Angeles, in April 1960.
In December 1960, he married his wife, Lorraine, at Woodland Hills, Calif., where they'd grown up and known each other since fifth grade. Their first home together was in Ojai, Calif., where Richard opened his own auto repair shop at age 21. He inherited an aging tow truck which eventually necessitated his building a second tow truck. This developed into a busy tow service, on call 24 hours a day, and in association with AAA.
In 1969, while traveling through Oregon and searching for a better location to raise their children, they discovered the amazing Hood River Valley and fell in love with it at first sight. The orchard formerly owned by the late Buzz and Ora Gowland was available for purchase, and within days, the four McCurdys' lives were changed forever. A short five months later they arrived to their forever home.
Having no orchard experience didn't deter Richard. His first lesson was to learn the difference between the dormant apple and pear trees. The first oil spray needed to be applied days after he arrived, and with the kind help of Bill Kemper leading him through the orchard and pointing at the pear trees, he managed to accomplish the task. Lessons were learned. Luckily, Richard had the skills to fix, repair and build almost anything, including a home, a horse barn which became cold storage, and a packing line made from salvaged antique equipment.
His love of his family was boundless. He and his son Craig spent many hours riding dirt bikes, he ferried his daughter Caren to years of horse riding lessons and horse shows, and was always tolerant of his wife's many requests to repair or change things for her. His hobbies included wood carving, skiing, hiking, traveling, classic cars and antiquing with Lorraine, cruising his sailboat through the San Juan and Gulf islands of British Columbia for 10 summers, and visiting friends and family. He especially enjoyed the friendships acquired with his membership in the Mid-Columbia Car Club and all their activities, social gatherings and car shows. He loved cars all his life and had a Model A Ford, a Model T coupe and a '57 Chevrolet Bel Air.
He served on the Ice Fountain Water District board and the Hood River County Fair board for many years.
He is survived by his wife of 56 years, Lorraine, his son Craig (and Natalie Clay and her daughters, Lauren and Madaket), Hood River, Craig's son and daughter, his much beloved grandchildren, Malcolm and Miga McCurdy, Hood River, his daughter, Captain Caren McCurdy, USN-JAG Corps, and her husband Captain Mike Spense, USN (Ret.), and granddog Jake, Bremerton, Wash.
At his request, there will be no services. Memorial donations in his name may be made to the Parkinson's Resources of Oregon or St. Jude Children's Research Hospital in Memphis, Tenn.