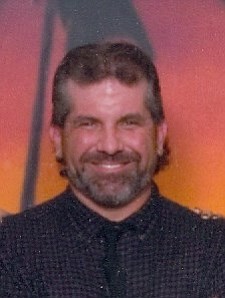 Troy Lee Herman
June 10, 1965 - September 10, 2017
Troy Lee Herman was born June 10, 1965, and raised in Hood River, Ore., to Lee Roy Herman and Nola Hardman. They moved around the valley, meaning that Troy had friends all over town. By the time high school came around, he knew just about everyone. He graduated from Hood River Valley High School in 1983. During his time in school, he played on the baseball and football team. He was a valued volunteer for the Odell Fire Department. He worked for the Hood River Garbage Service, Hood River Sand and Gravel, Hood River Homes, and SDS Lumber, as well as in several other truck driving and construction positions.
Anyone who knew Troy knew that bow hunting was his passion. He would hunt with his brothers, friends and anyone who was as excited about it as he was. He belonged in the forest — it was his home. The call of the woods was strong and he would explore as far as the call would send him. If he wasn't roaming the woods hunting, he was hauling logs home to chop firewood for friends and family. Troy would bend over backwards to help someone in need. His values were strong and unwavering. If you spent time with Troy, you'd soon find out that he wasn't a shy person by any means. He had stories about everything under the sun and could make you laugh like no other.
Troy married his high school sweetheart, Annette Collie, in 1986. They had two daughters, Nicole and Jessica Herman. Troy's girls were his pride and joy and to them he was their superman.
Troy's death was unexpected and leaves much heartache. He passed away Sept. 10, 2017, while hunting. He was only 52. Troy leaves behind his two daughters, Nicole Herman and Jessica Herman, both of Hood River, his mother and stepfather Nola and Don Hardman, his father and stepmother Lee Roy and Jane Herman, his two brothers Tim and Rick Herman, his stepsister Shelley Prentice, and stepbrothers Dean, Dan and Gene Hardman, as well as his nieces, nephews, great -nieces, great-nephews and many beloved friends.
Services are planned for 1 p.m. on Saturday, Sept. 16 at Stonehedge Restaurant on the patio, 3405 Wine Country Ave., Hood River. Pastor Alicia Speidel of Hood River Valley Christian will officiate.
Arrangements are under the direction of Anderson's Tribute Center (Funerals • Receptions • Cremations), 1401 Belmont Ave., Hood River. Visit www. AndersonsTributeCenter.com to leave a note of condolence for the family.
Services for Troy Lee Herman
September 16, 2017

Memorial service: 1 p.m.
Stonehedge Restaurant on the patio, 3405 Wine Country Ave., Hood River