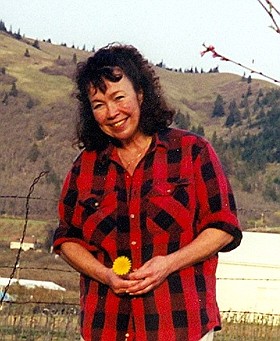 Laurie Elise Yarington
Hood River, Ore.
April 29, 1948 - September 11, 2017
Laurie Elise (Furrer) Yarington suddenly passed away at her home in Hood River, Ore., on Sept. 11, 2017. Laurie was loved by all who knew her. Her radiant smile, spirit, strength, and faith in the Lord never waned, despite suffering decades of multiple medical issues.
Laurie was born April 29, 1948, in Long Beach, California. She was the eldest of four children born to Clinton and Annelise Furrer. She graduated Hollywood High School in 1966 and received her Associate of Arts Degree from Los Angeles City College in 1968. For the next 12 years, Laurie remained in the Los Angeles area working as a legal secretary. In 1981, Laurie relocated to New Mexico to be closer to her father and ailing mother. She served as caregiver to her mother, as well as rescuer to every stray animal that crossed her path. Simultaneously, she worked full time as legal secretary for the district attorney in Las Vegas, N.M., for the next nine years.
In 1989, Laurie relocated to Hood River and commenced employment with Hood River County, first serving as secretary for the planning department, and soon thereafter transferring to the Hood River County District Attorney's Office. In 1993, she met her future husband, Richard (Dick) Yarington, also a Hood River County employee at that time. Laurie continued to serve as legal secretary and office manager for the Hood River District Attorney until multiple illnesses forced her to retire early in 2004.
Laurie is survived by her husband of 19 years, Richard (Dick) Yarington, of Hood River, sisters Kathy Rayfield and Suzie Vickery, nieces Sunshine Siebert, Jill Eberley and Jenni Huynh, nephews Luke Vickery, Michael Furrer and Clint Furrer, and three great-nieces and six great-nephews. She was preceded in death by her parents and brother, Kimberly Furrer.
Laurie's sister, Kathy, notes that though Laurie had no children of her own, she was an absolute favorite of her nieces and nephews and their children. She never failed to come up with fun activities for them and doled out lots of love. Kathy also recalled that when they were growing up, Laurie was always quite insistent about mothering her younger sisters and brother; it just came naturally to her! Kathy added that camping at Big Sur, Calif., as children was among the best early family memories.
Laurie devoted her life to caring for animals, rescuing and rehabilitating strays and supporting agencies that did the same. She was an avid reader. Prior to her failing health, she enjoyed hiking the mountains of northern New Mexico and, later, the Pacific Northwest with her husband, Dick. She was beloved by all who knew her; her presence and smile will be forever missed at potlucks and gatherings with her in-laws, the Huckaby family.
A memorial will be held at 1 p.m. on Saturday, Oct. 14 at Anderson's Tribute Center (Funerals • Receptions • Cremations), 1401 Belmont Avenue, Hood River. Celebrant Speaker Bob Huskey will officiate.
Memorials are encouraged to be made to the American Humane organization at americanhumane.org.
Visit www. AndersonsTributeCenter.com to leave a note of condolence for the family.
Services for Laurie Elise Yarington
September 14, 2017

Funeral: 1 p.m.
Anderson's Tribute Center